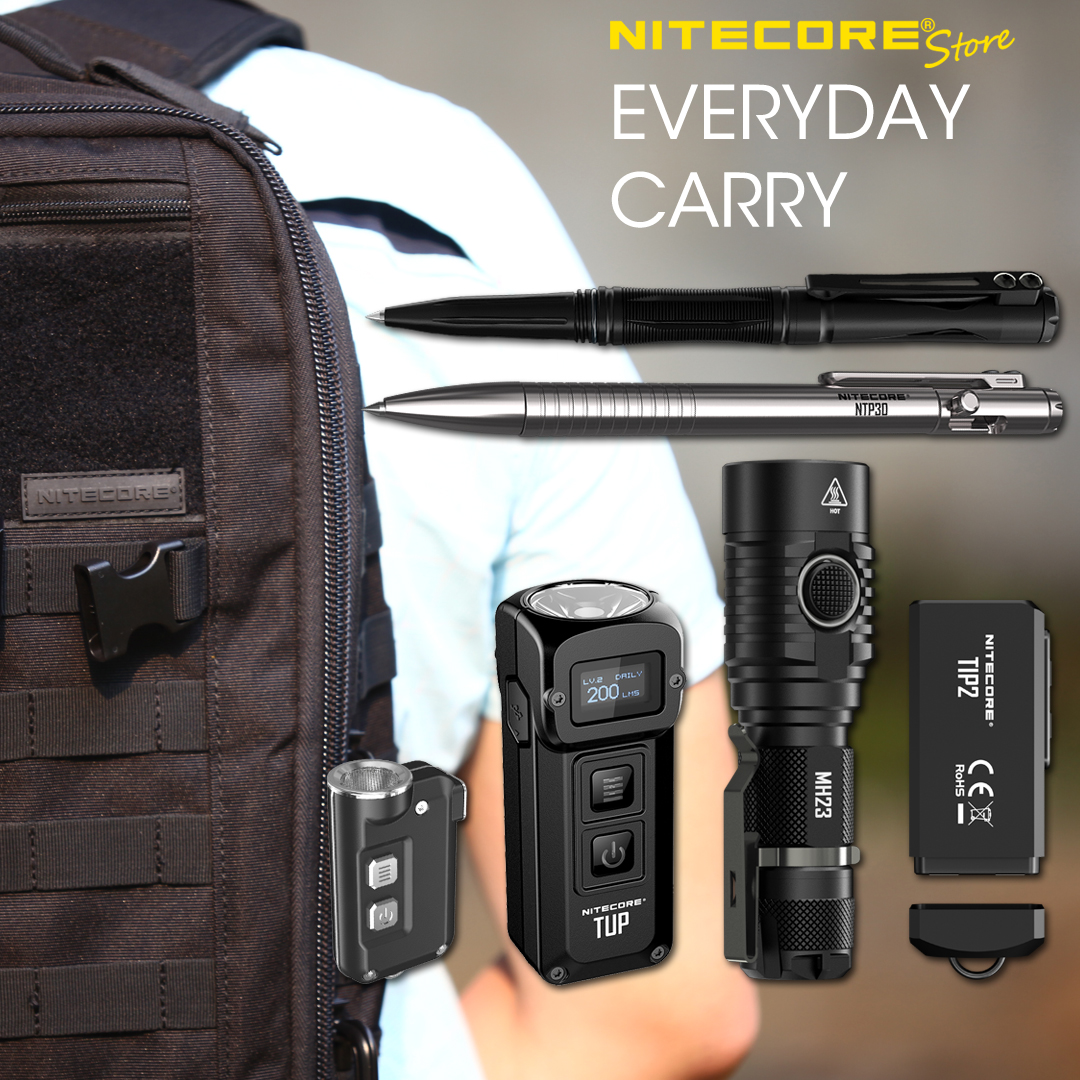 Everyday Carry Flashlights from NITECORE
Prepare for whatever life sends you way with everyday carry flashlights from NITECORE. Whether you're looking for something you can clip on your keychain for late night walks or a flashlight with a more tactical-style body, we have a robust line up of compact flashlights you'll love to EDC.
---
"What makes a good EDC flashlight?"
With a wide range of flashlights available these days marketed as everyday carry flashlights, you may find yourself wondering what makes the difference between a good and bad EDC flashlight. Have no fear, we're here to help.
Although personal preferences run the gamut, there are some things the better EDC flashlights have in common. These include:
Pocket-sized or fit on a keychain
Include a rechargeable battery with USB charging
Simple, predictable operation with shortcuts to low/high outputs
Deep, sturdy pocket clip
To learn more about the best features to look for when picking out an EDC flashlight, check out these tips for picking out the best everyday carry flashlight.
---
LEARN MORE ABOUT EDC FLASHLIGHTS
---
Everyday carry enthusiasts, get ready to meet an all-inclusive flashlight you won't want to leave home without. The NITECORE NM01 EDC flashlight packages a 1000 lumen output in a palm-sized aluminum body. Read, inspect, search, and signal with ease! Best of all? The NM01 runs off a USB rechargeable internal battery so you don't need […]