"He only earns his freedom and his life Who takes them every day by storm."
– Johann Wolfgang von Goethe
EDC it is a thing now. NITECORE offers an extensive line of EDC flashlights and accessories designed to look good on Instagram. Make sure to pair it with a carbon fiber wallet and a overpriced knife to let your imaginary online friends you mean business. Enjoy this gift guide.
Keychain Flashlights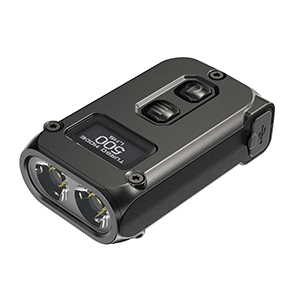 Why you'll like it: Introducing the upgraded Nitecore TINI 2. Featuring an addition of an OLED display, this screen shows real-time information like brightness level, mode, lumen, battery voltage, and remaining runtime. The display takes out the guessing game of knowing when your battery needs to charge, if you need to adjust your output, or how long you have left before your mode steps down.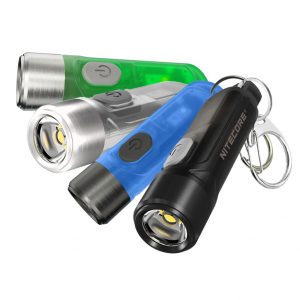 Why you'll like it: The NITECORE TIKI puts the power of 300 lumens with a reach of 77 yards at your fingertips with the click of one button. Weighing about 0.42 ounces, this ultra lightweight mini keychain light has a user-friendly interface. Made from durable PC materials with a stainless steel alloy head, the TIKI boasts an IP66 rating, ensuring that this little guy can be used in any weather condition. It comes in four different variants with auxiliary LEDs suitable for multiple professions. A UV version, red and blue LE version, and a UV version with a phosphorescent body in green or blue.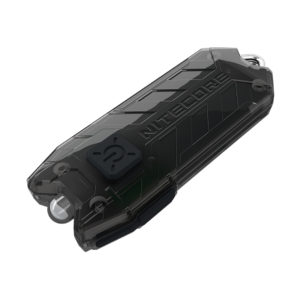 Why you'll like it: A long standing favorite around the holidays, the TUBE V2.0 is this year's upgrade to our featherweight keychain option. The TUBE V2.0 upgrades the output from 45 to 55 lumens, increased the overall runtime and reduced charging time. Now that's an upgrade worth noting!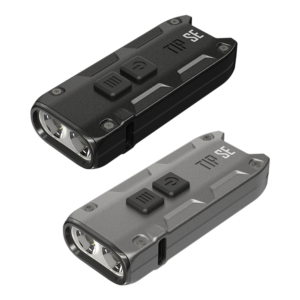 Why you'll like it: The TINI name is well-deserved by this SUPER tiny keychain flashlight. For those of you looking to keep your EDC light while still packing a useful, 380-lumen output, you won't go wrong with the TINI.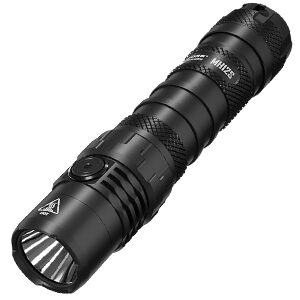 Why you'll like it: With 1800 lumen output and over 321 yards of throw, the MH12S is super bright in a compact size. Up to 1500 hours of runtime on ultra low mode and five adjustable brightness levels as well as strobe, beacon, and SOS mode made it great for emergencies and tactical situations.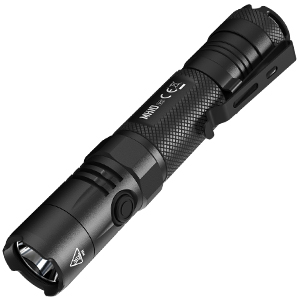 Why you'll like it: Triple the runtime and 20% brighter, yet still compact with more carry options, the Nitecore MH10 v2 is the quintessential upgrade of the classic rechargeable flashlight MH10. The 1200 lumen output at 220 yards of throw is a culmination of years of engineering and design.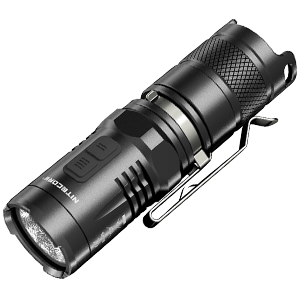 Why you'll like it: If you're looking for an EDC flashlight with a red light, the MT10C is for you. From night photography and star gazing to searching a tent in the dark, you'll love the easy to access red option which helps preserve night vision.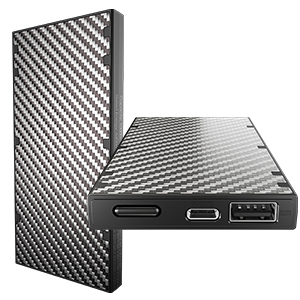 Why you'll like it: The NB10000 is a list of superlatives wrapped in 21st century technology. It is the slimmest, most lightweight, and compact 10,000mAh powerbank encased in a carbon-fiber frame and panels. Dual USB/USB-C dual QC output ports allow you to fast charge two devices at once with maximum compatibility with all your electronic equipment. The carbon fiber case makes the NB10000 highly resistant to puncture, abrasion, and impact. Additionally the NB10k is IPX5 rated water resistant, and comes with a slew of internal safeguards that protect your electronics.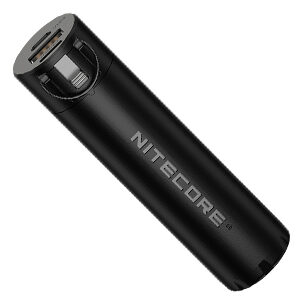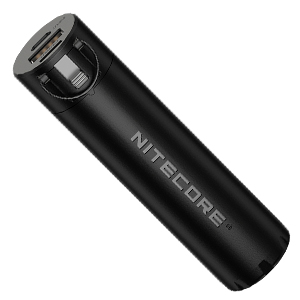 Why you'll like it: The Nitecore NPB1 power bank is your ideal power solution for outdoor activities and everyday carry. IP68 rated and waterproof up to 2m, with 1m of drop resistance, NPB1 can take a splash or an accidental drop when you are running, hiking, trekking or kayaking. Carry the NPB1 with confidence, no matter where you go. The NPB1 can quickly charge almost any device on the go with QC 3.0 support and 18 W of max output. Never get caught off guard with a dead power pack again, thanks to the touch sensor power display.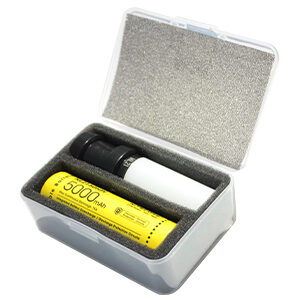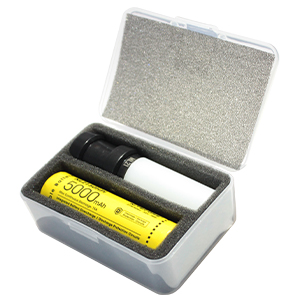 Why you'll like it: Do you have a bug-out bag or an emergency kit? The NITECORE 21700 Intelligent Battery System is the perfect 3–in-1 light, battery and charger solution as an EDC item or a part of a survival kit. The kit comes with a NITECORE NL2150HPi 5000mAh rechargeable 21700 battery, a magnetic high CRI flashlight lantern ML21, and a magnetic dual function power charger MPB21. All of these items fit neatly packed in a hardshell case, perfect for safe storage and everyday carry, or as an accessory for the NITECORE i4000R tactical flashlight.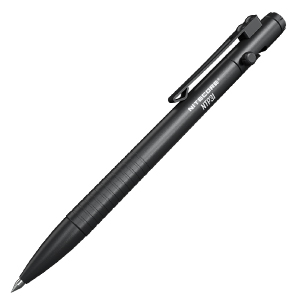 Why you'll like it: NITECORE NTP31 is a uniquely designed aluminum alloy bolt action tactical pen. The three position bidirectional bolt action allows you to pop out the pen tip or windows breaker, or retract both for everyday carry. The NTP31 houses an easily replaceable Schneider gel ink refill for quick drying, waterproof, and fade resistant writing. On the other end of the NTP31 is a tapered tungsten steel point window breaker, whose hardness is only second to diamonds.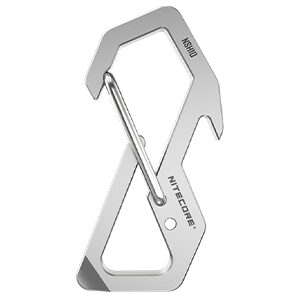 Why you'll like it: The NITECORE NSH10 titanium snap hook is a lightweight and stylish must-have edc multi-tool carabiner. The precision machining yields a slick design with stylish angular lines and a smooth fine sandblasted finish. The textured finish allows for a nice grip texture, with an easily manipulated 45 degree spring-loaded latch.

Why you'll like it: When you want the utility of a knife but don't have the space for a full-size knife, the NTK05 is ready for the task. A minimalist, titanium frame conceals a replaceable No. 11 scalpel blade that's ideal for box cutting, letter opening, rope cutting and scraping.