Key Takeaways:
The flashlight on your phone is about 40 - 50 lumens.
A phone flashlight has a diffused beam, good for illuminating small areas close by.
A dedicated flashlight is recommended for most outdoor activities for the brightness, distance, and runtime.
How Bright is A Phone Flashlight?
A common question is "How bright is my phone flashlight?" According to Apple, the iPhone 11 has a "Brighter True Tone flash" and that's all the information we get about the flashlight on the phone. We don't get any information on how many lumens or anything that would allow us to make a reasonable estimate. So thank you Apple. To break down answering the question of how bright the phone flashlight is  I did a comparison of an iPhone 11 and Nitecore's Tini 2 keychain flashlight and Nitecore LA30 lantern.
iPhone Flashlight Vs Nitecore Tini 2 and LA30
To estimate the brightness of the flashlight on the phone, I shined the beams from my iPhone 11 to Tini 2 on a black backdrop. The results were actually pretty underwhelming in the case of the iPhone. As you can see, the iPhone's brightest setting produced less light than the Tini 2 second setting which is only 15 lumens. This leads me to believe that the iPhone flashlight is probably only around 5-8 lumen on its highest setting.
However, I did notice the iPhone does not have a focused beam like the TINI 2, it was a softer and more diffused light, similar to an electrical lantern. So I decided to also do some comparisons with Nitecore's LA30 Lantern. As you can see in the photos, the lantern produced a light very similar to the iPhone. The second setting on the lantern was 50 lumen and it looked a bit brighter than the iPhone's brightest setting. So, using the LA30, I would say the iPhone's max setting is around 40 - 50 lumen. This is good for illuminating a small area, as opposed to focusing light on a particular spot.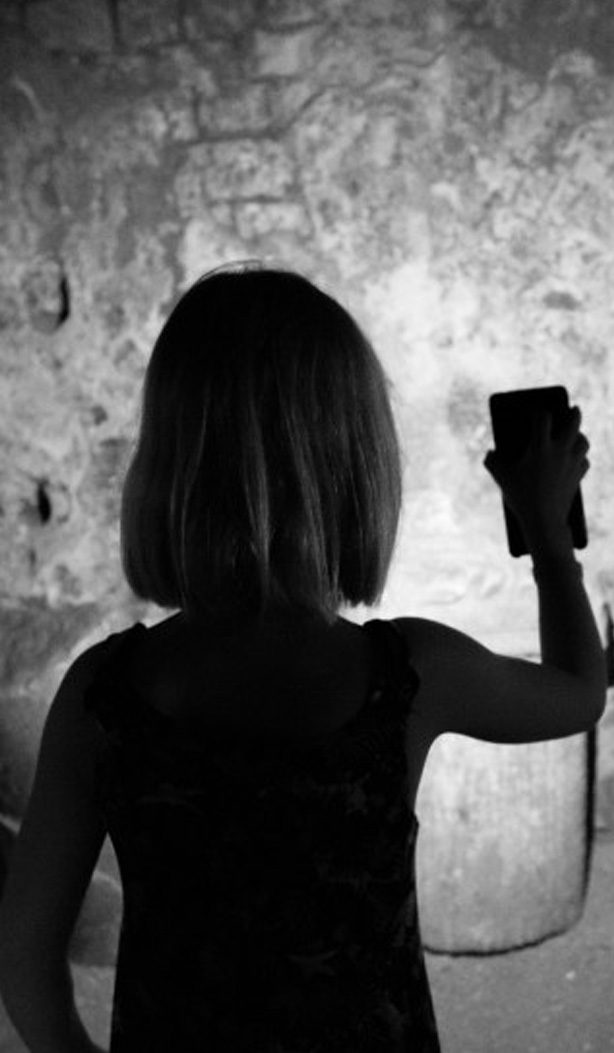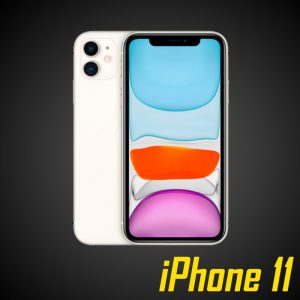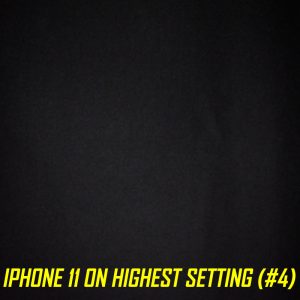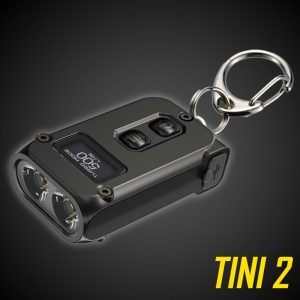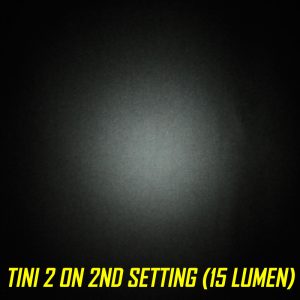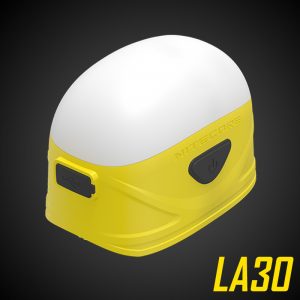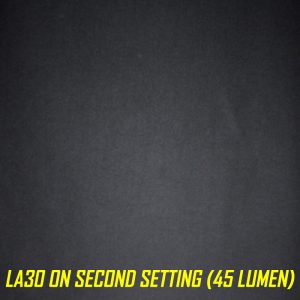 Is the Phone Flashlight Good Enough?
Do you need a dedicated flashlight to carry around when you already get the flashlight on your phone? Some people use their phone's flashlight often and feel it's sufficient, others hate it and believe it's nearly useless. Well, honestly is it just depends on the situation you are using it in. 
About 40 lumens of diffused light is not bad at all if you just need a quick illumination of small areas close by, like finding something you dropped in your car or under your couch. Due to it being softer light and having a decent spread, it's less disturbing for your sight in small areas. However, the flashlight on your phone may not have sufficient brightness, throw, and runtime, all of which you may need in many outdoor activities or daily tasks.
Most outdoor activities such as night walks, camping, trekking, or hunting call for a dedicated flashlight. For these activities, you're going to need your source of light to be bright enough and is able to last. Our blog How Many Lumens Do I Need For A Flashlight? talks more about what type of flashlight to use for different situations.
Last but not the least, you want to preserve your phone's battery as much as possible. Especially in an emergency situation, the last thing you need is your phone to die on you. You need your phone to make calls, texts, etc, and using your phone's flashlight will surely drain the battery much faster than you would like.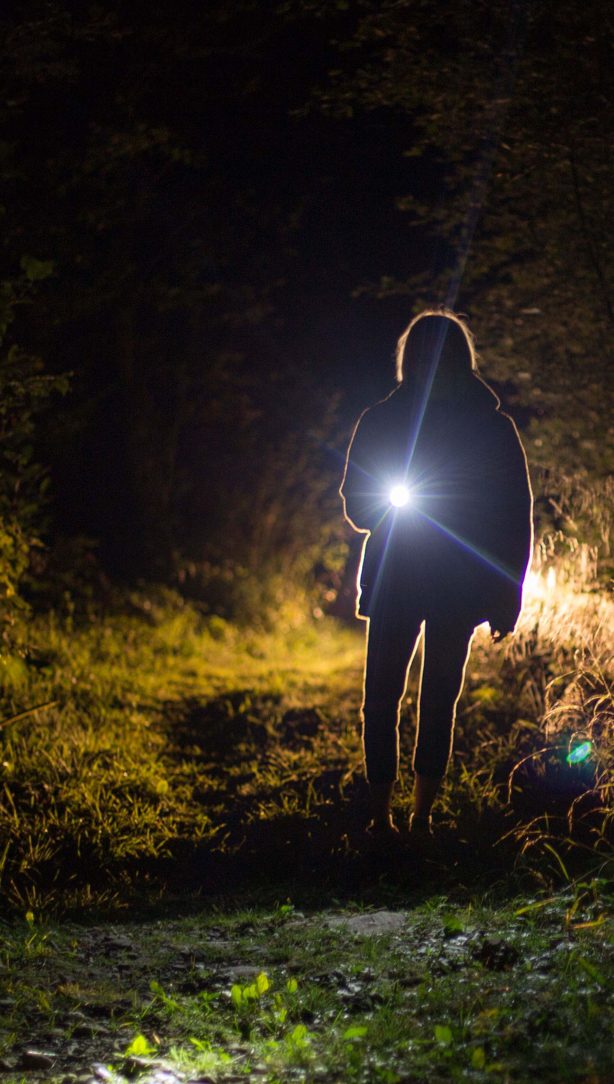 Recap
To recap, phones are capable of producing a decent amount of light (~40 lumen), but it does drain the battery and it is nowhere near as efficient as a true flashlight.  Your phone's light is good for lighting up small and close by areas but that's about it. If you are someone who finds themselves needing to use their phone flashlight way too often, I recommend getting an EDC flashlight. A dedicated flashlight offers superior brightness, beam profile, and range. They also add very little weight to your carry and are extremely handy. If you don't know where to begin, check out our posts EDC Flashlight Buying Guide – 5 Most Important Factors & The Best EDC Flashlights in 2020 from NITECORE.