NITECORE flashlights and accessories are a stocking stuffer favorite for a good reason. These useful gadgets are a guaranteed way to brighten their day all year long. Check out our favorites and get your shopping done in no time!
Top NITECORE Stocking Stuffers
NITECORE TIP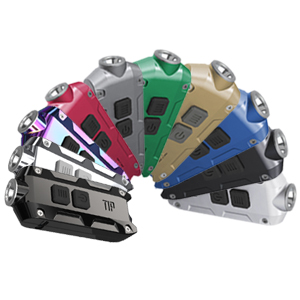 Why We Love It: At 380 lumens bright, the TINI is our brightest AND smallest keychain flashlight. Because youThe big brother to the TINI, the TIP is consistently one of our best-selling flashlights from all categories for good reason. This 360 lumen light is lightweight, compact and durable while providing plenty of light for EDC and emergency uses.
$29.95 – $36.95
Shop TIP