Key takeaways choosing a tactical flashlight:
Brighter is better when it comes to tactical lights.
Your tac light should have easy access to the modes you'll need most, like strobe and turbo.
Size and feel are important. A properly sized light for you will ensure smoother, more confident usage.
Some tactical lights have secondary outputs for added versatility, like red, green, or UV light.
A good tactical light needs drop and water resistance. You need to be able to depend on it in any condition.
What makes a good tactical flashlight?
If it seems like tactical flashlights are everywhere you look these days, you're not wrong. As tactical flashlights have become more affordable and advanced, their popularity has skyrocketed. And not just among law enforcement and military users. Tactical lights are designed to be ultra powerful and incredibly durable. As tactical flashlights have gained a lot of popularity, many have design consideration for everyday carry uses as well.
If you're looking to pick up a new tactical flashlight or add to your collection, have no fear! Our tac light experts have put together this list of tips to help you pick out a tactical flashlight you'll carry for years to come.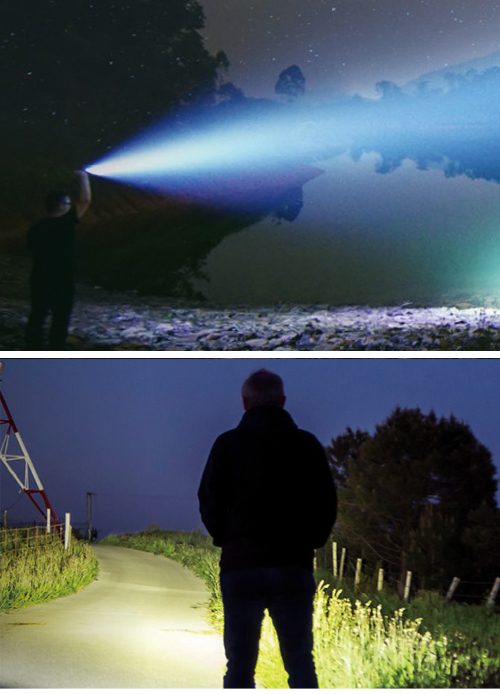 For a Tactical Flashlight: Brighter is better
We often remind our customers that you probably won't be running your flashlight on the brightest setting for most everyday activities. With tactical flashlights, this is the exception.
Here you most definitely want a very bright, focused beam that can throw over longer distances. From routine traffic stops to scanning for targets when hunting, you'll appreciate the ability to command a lot of light, quickly. Generally speaking this used to mean a 1000 lumen peak brightness rating, but now NITECORE has pushed many popular tactical lights like the MH12GTS and P12GTS all the way to 1800 lumens!
Look for interface shortcuts to key modes on your tactical light
The ability to know what brightness level you're getting when you turn on your tactical light is in many ways the most important consideration to make. You would never want your tac light to turn on to maximum brightness when you're trying to stay covert, just as much as you would never want to go for Turbo and only get 1 lumen in a self-defense situation.
Fortunately, many NITECORE tactical flashlights have intuitive interface shortcuts to directly reach the most frequently used modes like Turbo, Ultralow and Strobe. Our  tactical lights also often feature a memory mode which returns the flashlight to the previously used brightness the next time you turn it on. This is a great way to ensure your tac light is ready to go the way you want it every time.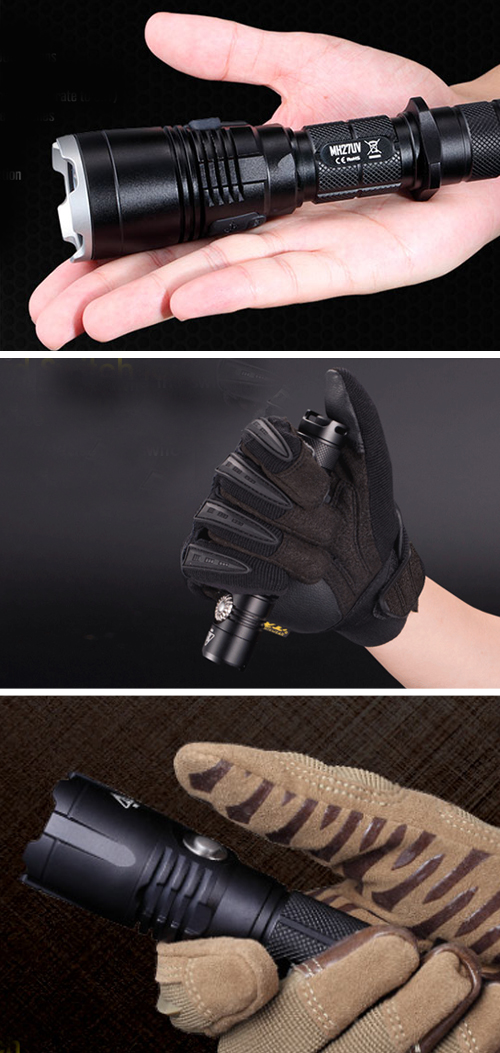 Size and feel of your tactical light is important
This one is a bit of a personal preference, but paying attention to the grip and size when buying your  tactical flashlight will pay off later on.
The vast majority of flashlights use a 1" body tube with some sort of texture or grip enhancement along the tube. Most tactical flashlights are between 4" and 6" long, which make it easy to hold in your palm and comfortable to carry in your pocket or duty belt. If you do prefer a longer handle, look for a tactical light that uses 2x 18650 batteries as this will necessitate a longer body tube.
Some tac lights, like the P12GTS and P16 TAC, come with a removable tactical ring which fits on the end of the body tube, before the tail cap. This adds a useful flare to the body for added grip when holding the flashlight in an overhand or cigar grip. If you're using a flashlight with a tactical ring, always make sure both the ring and tail cap are completely tightened to ensure a proper connection with the batteries.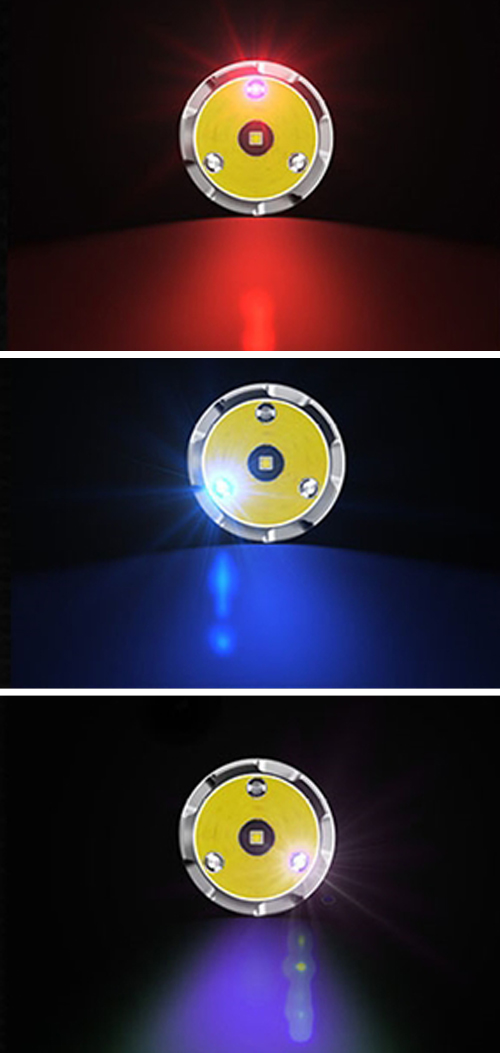 Secondary outputs add versatility to your tactical flashlight
If you're like us, you appreciate a tool that can do more than one task. In addition to a strong, white output, tactical lights like the MH27UV and SRT7GT include secondary color and UV outputs that aid in inspecting, searching and staying covert.
Hunting and military users frequently rely on red and green outputs for reading and maintaining night vision while law enforcement and security users will find ultra violet outputs indispensable for verifying currency and inspecting a crime scene.
Although alternate color LEDs are not strictly necessary features on a tactical flashlight, we find them to be a welcomed addition and a great way to eliminate the need for multiple torches in your gear.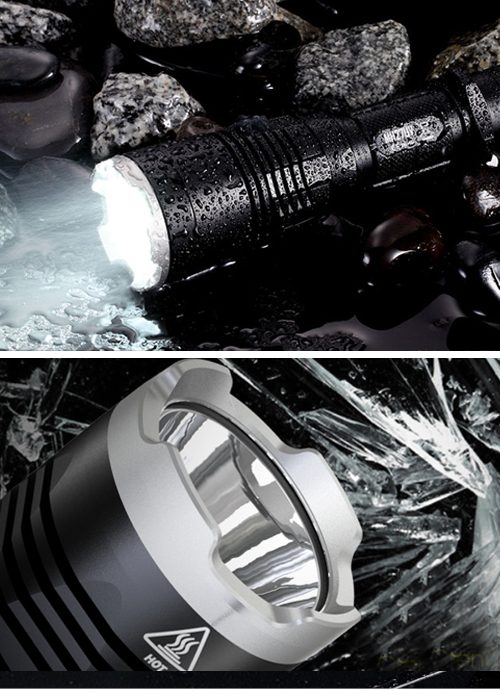 Make sure your tac light is built to last
You don't stop working just because the weather is bad, and your flashlight shouldn't either. We recommend a tactical flashlight with an IP68 or IPX8 rating which will protect your light, even if it falls in a puddle or is caught in a rainstorm. If your flashlight has internal charging, make sure the port is well-covered like our MH25GT or has internal waterproofing like the MH12GTS and MH25GTS.
If you plan to weapon-mount your tactical flashlight, look for added internal shock-resistance like the P16 TAC or P12GTS to handle recoil. We also like these tac lights because of the spring connection for the battery which helps keep a connection when firing your weapon.