Are you looking to get Dad a gift he won't be able to put down? Look no further than the NITECORE MT21C adjustable-angle flashlight. This powerful and easy to use flashlight can seamlessly transition from a traditional handheld flashlight to a right-angle work light and comes stocked with plenty of other goodies that mean he'll always have the right tool for the job. Let's take an up close look at everything this one-of-a-kind flashlight can do.
Home Repairs Made Easy with an Adjustable-Angle Head
Easily the most unique feature on the MT21C, the adjustable-angle head lets you select from 5 detent positions ranging from completely straight to 90° L-shape. With this indispensable feature, it'll be a breeze to get light positioned exactly where Dad needs it for electrical, HVAC and other home repairs — even in the tightest of spaces.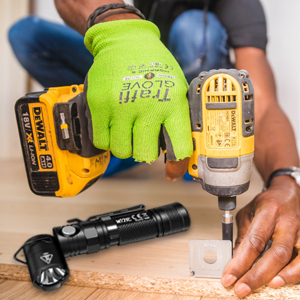 Straighten Out for Everyday Carry
Of course, the NITECORE MT21C isn't just a work light. When the head is straightened, the MT21C is a compact and easy to carry, traditional handheld flashlight Dad will want to keep with him for use day in and out.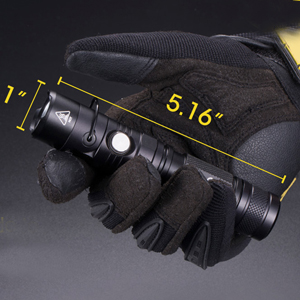 Magnetic Base Ideal for Mechanical Work
Does your Dad spend all his free time tinkering with cars? Or maybe he's a roadside fix-it-pro? Either way, the NITECORE MT21C's magnetic base is a must-have for auto repair and roadside backup. No more arguing about who is going to hold the flashlight since the magnetic base will let him stick and position the light to most metal surfaces, leaving his hands free to work.
Of course, the magnetic base isn't just limited to auto repair. It'll attach to any magnetic surface including the refrigerator so he can keep this flashlight within easy reach for the next time it's needed.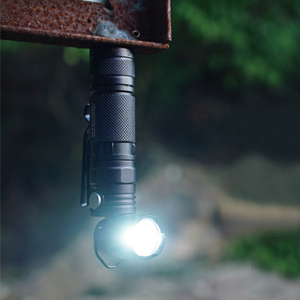 Hands-free Lighting for Outdoor Adventures
The MT21C can be turned into a hands-free torch even when a metal surface isn't around thanks to the combination of a metal hanging loop, flat-bottom base and removable pocket clip. Whether Dad uses the metal loop to hang the light from inside the tent or on a tree branch, relies on the flat-base for tail stand capabilities or uses the pocket clip to secure the MT21C at an L-angle  in his pocket, he'll always have hands-free lighting to enjoy on his next camping trip.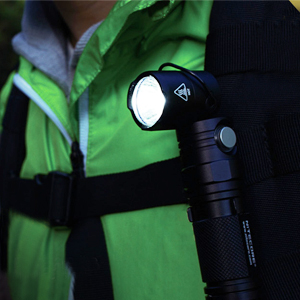 Adjustable Output for ANY Situation
With 5 brightness options ranging from 1 lumen Ultralow mode to 1000 lumen Turbo mode, the NITECORE MT21C is powerful enough to illuminate even the darkest corners while giving Dad choices for when only a little light will do the trick.
Use Turbo mode for things like emergency power outages, walking the dog, and inspecting the yard or drop down to one of the four lower modes for up close searching and reading. The MT21C even has 3 special signal modes — Strobe, SOS, and Beacon — which can be used for location signaling in an emergency. Best of all, the conveniently located single-button controls are incredibly intuitive and provide shortcuts to Ultralow and Turbo so the modes Dad needs the most are always easy to access.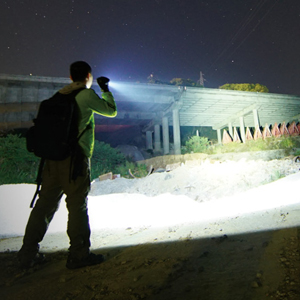 Don't Take Our Word For It!
There's a lot to love about the NITECORE MT21C, and we could spend all day singing its praises. But instead, take a minute to check out what others are saying about this ultimate work flashlight.
"I love the simplicity & functionality of the design."
– Kevin Town from Ashville, NY
"Light seems well made.  I like the easy way of checking battery power level.  Magnetic base and adjustable angle head makes for a Great task light."
– Raymond Hill from Conroe, TX
"I was wondering how useful the 90° head would actually be and it turns out, very. Coupled with the magnetic back piece you can stick it above you and then angle the light anyway you [sic] need it, useful for working on cars."  
– Triksta808 from Pearl City, HI
"Great light for work. I like the tilt head and magnetic base that [sic] you can attach anywhere and see what you are working on."
– Martin Jordan from Ellicott City, MD