Are you ready for an emergency? Whether you need to shelter in place or flee your home at a moment's notice, the very last thing you want is to be caught unprepared. Having a well-stocked emergency kit is easily one of the most important parts of being emergency-ready and can make a huge difference between comfort as well as survival.
With hurricane season starting next month, we highly suggest taking some time to review your current emergency plan and update/restock as needed. This blog is going to look at some NITECORE essentials you can add to your emergency kit so you're ready to tackle anything from a short power outage to evacuation in the event of a widespread disaster. We broke it into two sections: supplies for your car and supplies for your home.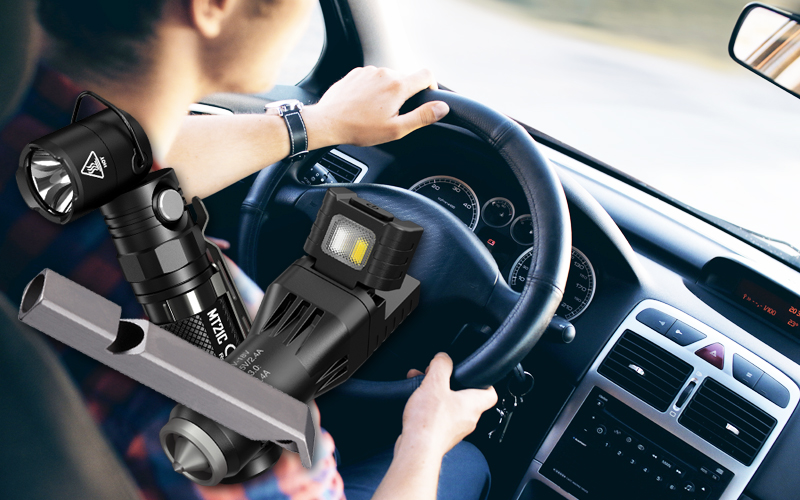 NITECORE Emergency Kit Essentials for your Car
From flat tires and accidents to evacuating to safety, keeping a small emergency kit in your car is highly recommended. Keep these super helpful tools from NITECORE and be ready for anything.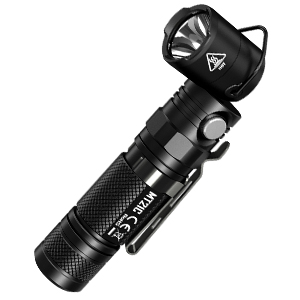 NITECORE MT21C Flashlight

– If we had to recommend the best flashlights to keep in your vehicle, the NITECORE MT21C would be high up on the list. The 1000 lumen bright TURBO mode of the MT21C gives you plenty of light to see in an emergency while the magnetic tail cap lets you attach it to metal objects like your car. Best of all, the MT21C has an adjustable head that can be angled exactly where you need light. Since this flashlight doesn't have built-in charging, we highly recommend pairing it with an NL1834R or NL1826R USB rechargeable battery so you don't need to keep track of an external charger.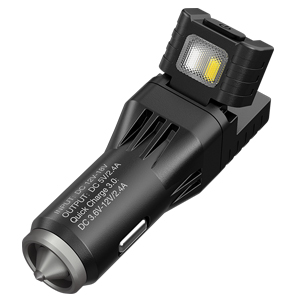 NITECORE VCL10 USB Car Adapter Gadget

– Recharge all your USB compatible devices like cell phones, tablets and of course, flashlights with this QuickCharge 3.0 enabled car adapter. The VCL10 goes beyond being just a car adapter, though, with a built-in white and red mini flashlight which can come in extremely helpful for roadside emergencies. Set the VCL10 to red flashing and use the magnetic body to attach it to the side of your car. A photo sensor will detect the light from oncoming traffic and make the VCL10 flash quicker to alert motorists of your location. Did we mention there's also a glass breaking tool for even more emergency preparedness?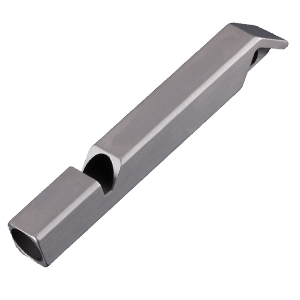 NITECORE NWS10 Emergency Whistle

– For a loud 120db whistle that you don't have to worry about breaking, the NITECORE NWS10 is your answer. Constructed from titanium to be strong and lightweight, this whistle can be carried on a keychain or on a necklace for easy access to alert others of your location or other dangers.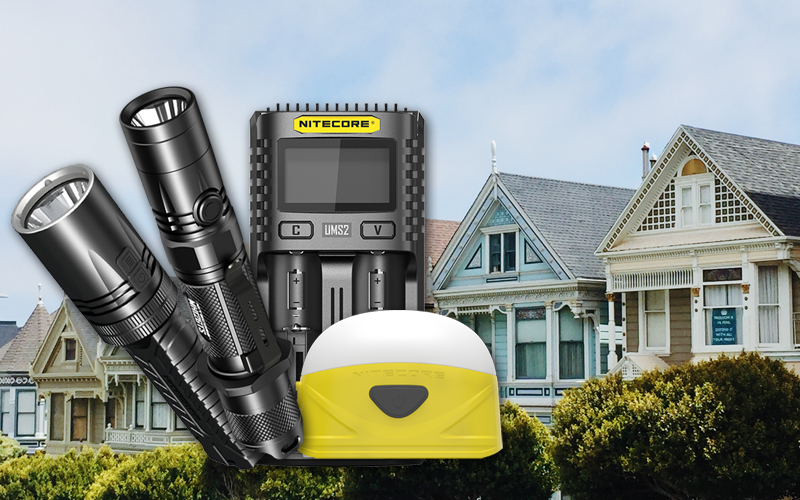 NITECORE Emergency Kit Essentials for your Home
In addition to your vehicle, we recommend keeping a larger, fully-stocked emergency kit at home that can keep you safe and well for at least 3 days. These NITECORE essentials will help you ride out any emergency in comfort.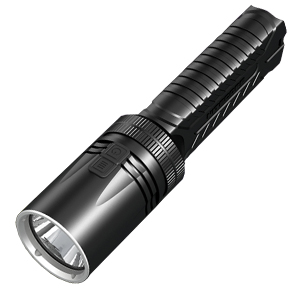 NITECORE EA42 Flashlight

– If AA batteries are your preferred power source, the NITECORE EA42 is an excellent flashlight choice to keep around for power outages and emergency readiness. Not only is the EA42 the brightest AA torch in our collection at 1800 lumens bright on TURBO, but it's easy to operate and lightweight for transportation.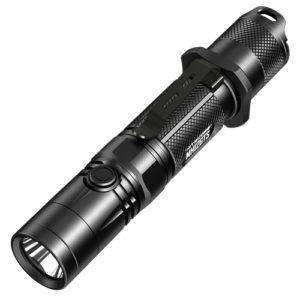 NITECORE MH12GTS Flashlight

– If you'd prefer a flashlight powered by 18650 or CR123A batteries, you won't go wrong with the NITECORE MH12GTS rechargeable flashlight which offers the same, 1800 lumen bright output as the EA42. What makes this especially great for household emergencies is the built-in USB charging port which makes it easy to charge at home or on the go and can be paired with a power bank or solar panel for when you're away from a power source for an extended period of time.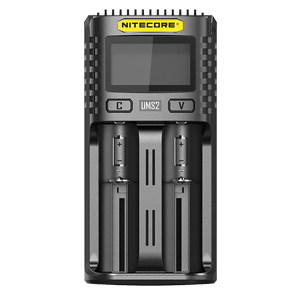 NITECORE UMS2/UMS4 Battery Charger

– There are a lot of charger options that would work for an emergency kit, but we picked the UMS2 or UMS4 (depending on your needs) because of the USB input and max charging speed: 3A in a single slot!  Use this charger with a QuickCharge 3.0 enabled adapter for keeping your batteries charged day in and day out or pair it with a power bank for when the power is out.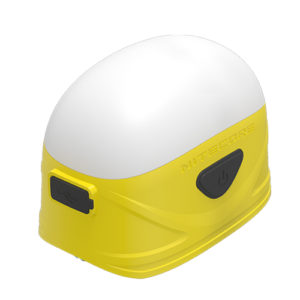 NITECORE LA30 Lantern

– As much as we love flashlights for directed lighting, when the power goes out, a lantern comes in extremely handy for illuminating an entire room or enclosed space. The LA30 is our top pick because of its bi-fuel power source which lets you choose from 2x AA batteries or a built-in USB rechargeable battery to power the lantern. This lets you use the built-in battery when you have access to a power source or switch to AA batteries with up to 48 hours of runtime on a single pair if you'll be away from power for an extended time.
Additional Emergency Kit Essentials
Of course, you'll need more than the above items for a truly stocked emergency kit. Ready.gov recommends the following additional items as a starting point to build your emergency preparedness kit.
Enough food and water for each person for 3 days (1 gallon of water per person/day)

Extra batteries for any electronic devices

First aid kit

Cell phone charger

Sleeping bag or warm blankets

Extra clothes

Comfortable walking shoes

Important documents such as your homeowners insurance, personal identification and bank information
Remember to store everything in airtight plastic containers/bags. Keep your supplies together and easily transportable in a location everyone in your household is aware of so you can move quickly in an emergency. Finally, create a schedule to periodically check your supplies and replace expired items or recharge batteries as necessary.
What is in YOUR emergency kit? Tell us in the comments below!