Key Takeaways:
Ballistics helmets are becoming more affordable
Helmet lights free your hands for tools and weapons
NVG mounts to arc rails, learn what it all means!
Nitecore offers variety helmet lights illuminates the exactly direction and color you want while keeps your hands free
We've All Been There
People are getting rather uppity out there. Professors are swinging bike locks with reckless abandon. Reporters stand valiantly in front of ongoing arson and describe it as peaceful. Nothing is quite as unfashionable in the 21st century as self-defense. Yet, if presented with the option who says you have to look bad, while defending your noggin?
Ballistics helmets are becoming more affordable, suspiciously cheap ones of mysterious origins on eBay notwithstanding. Nitecore has got you covered when it comes to lighting the way and keep your hands free, most likely in the supinated position of soulless indifference.
NITECORE HC65M

The Nitecore HC65M can easily snap into a tactical or ballistics helmet with a NVG mounting bracket. You can pivot the headlamp up and down to easily adjust the beam direction. This tri-output versatile headlamp pumps out a 1000 lumen wide-angle beam capable of a 120 yard throw useful for mid-range illumination. It adds even more function and versatility with secondary red & high CRI LEDs. Let's be honest a real night vision set-up costs over ten grand so take up that NVG slot with a stylish multi-functional HC65M.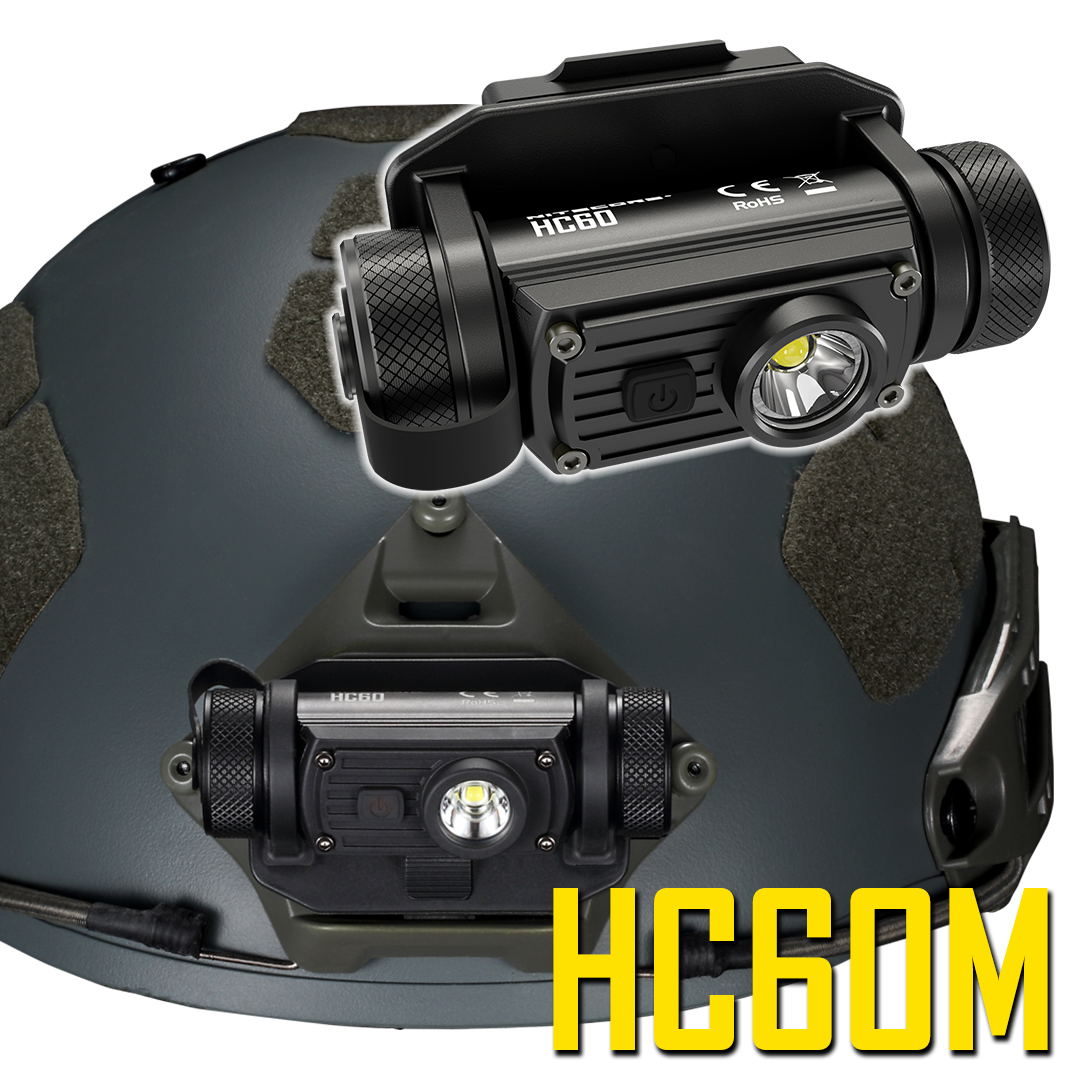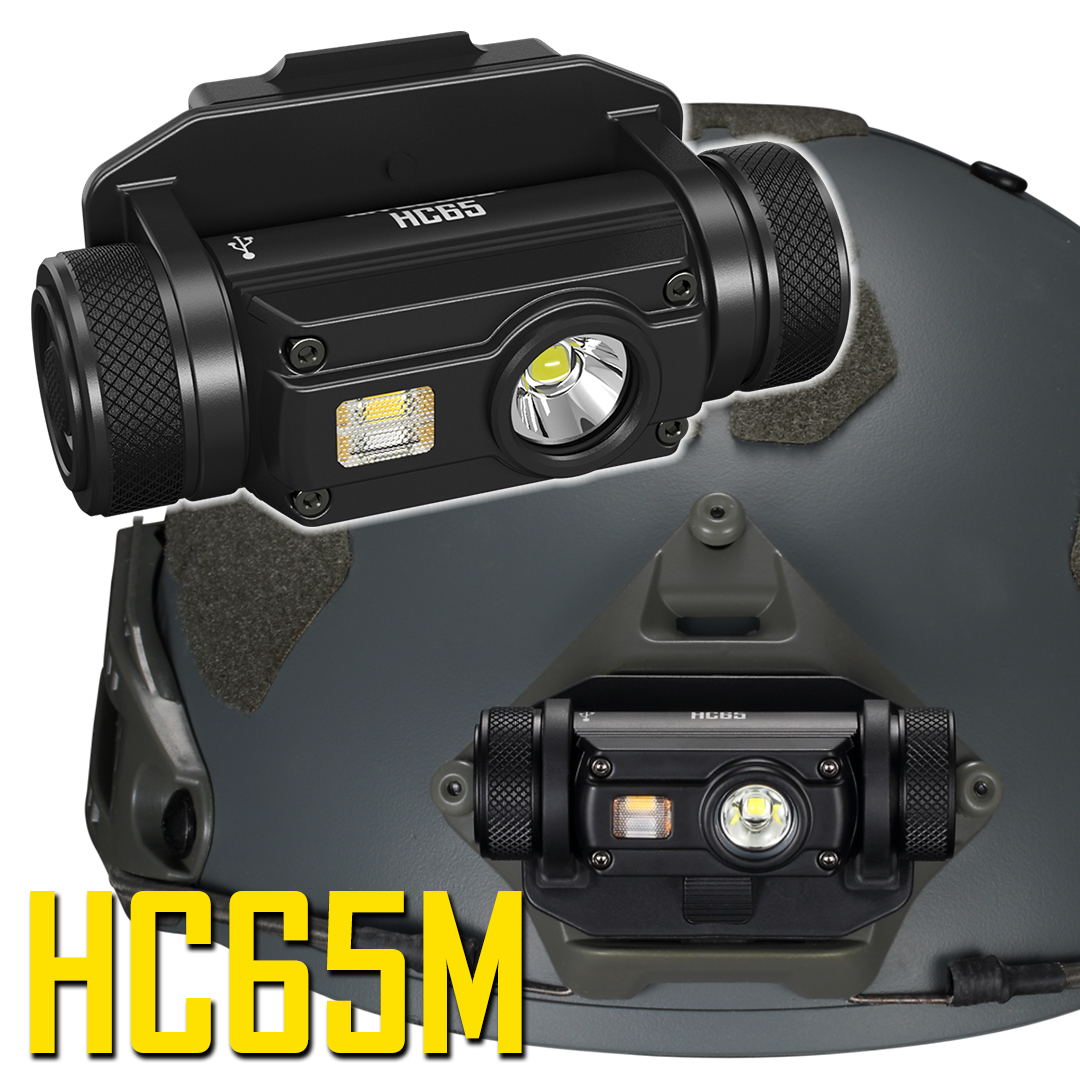 NITECORE HC60M
The Nitecore HC60M can easily snap into a tactical or ballistics helmet with a NVG mounting bracket. Much like the HC65M this headlamp can be pivoted up and down to change beam angle and comes with five brightness modes. The HC60M only comes with the one primary LED, but that's all you really need for your main light source.
NITECORE HM01
The Nitecore HM01 is a 320 lumen ARC rail tactical helmet light capable of 80 yards of a well diffused flood beam thanks to its TIR optic lens. Once attached to an ARC rail, HM01 can point to any direction by rotating its articulating arm and I mean ANY direction. You have full control with 2 ball in socket joints for 3D swiveling and pivoting in literally any direction. It is THE ideal secondary fill light for tactical helmet users, the HM01 can provide stable near-field visibility giving you the option of carrying a powerful specialized primary light.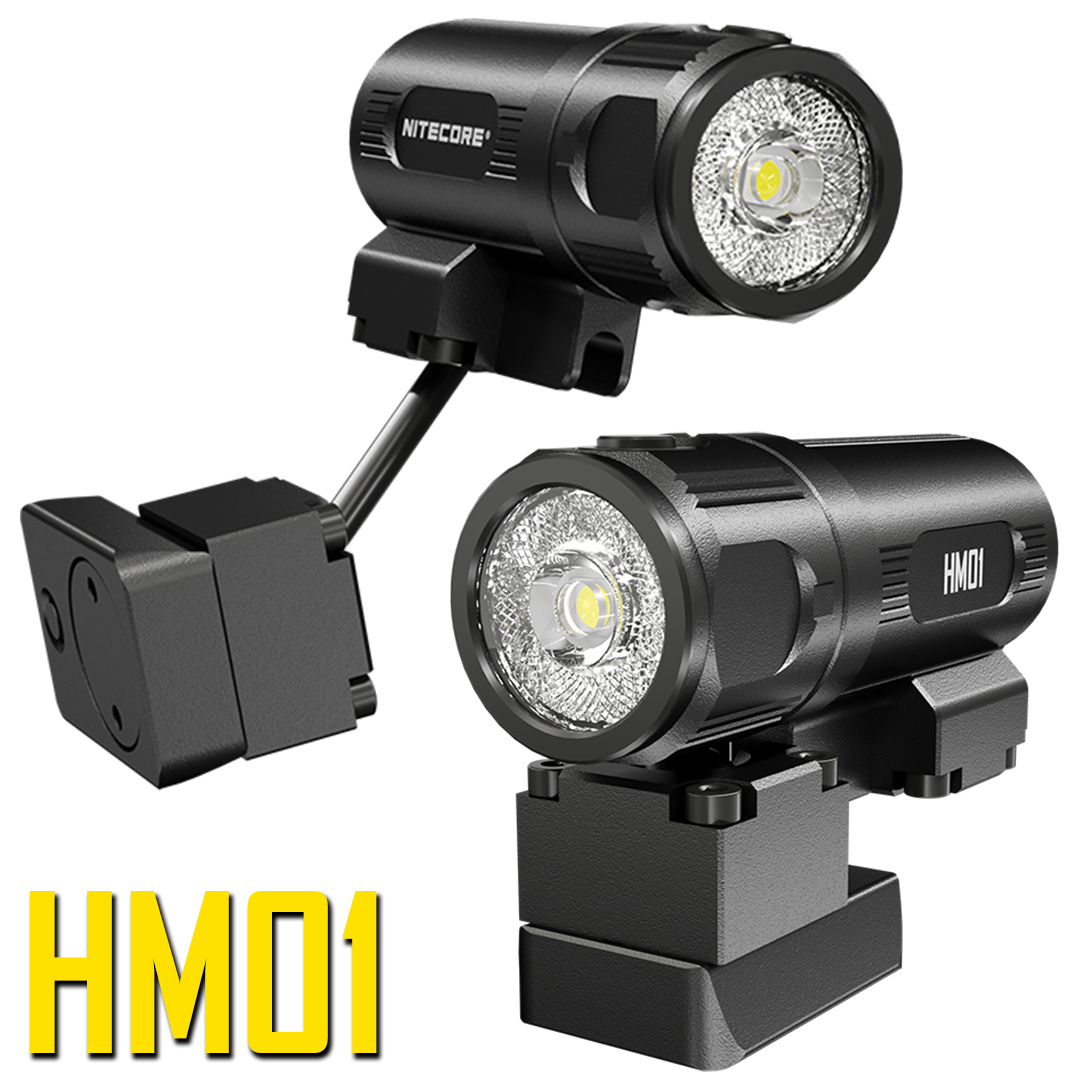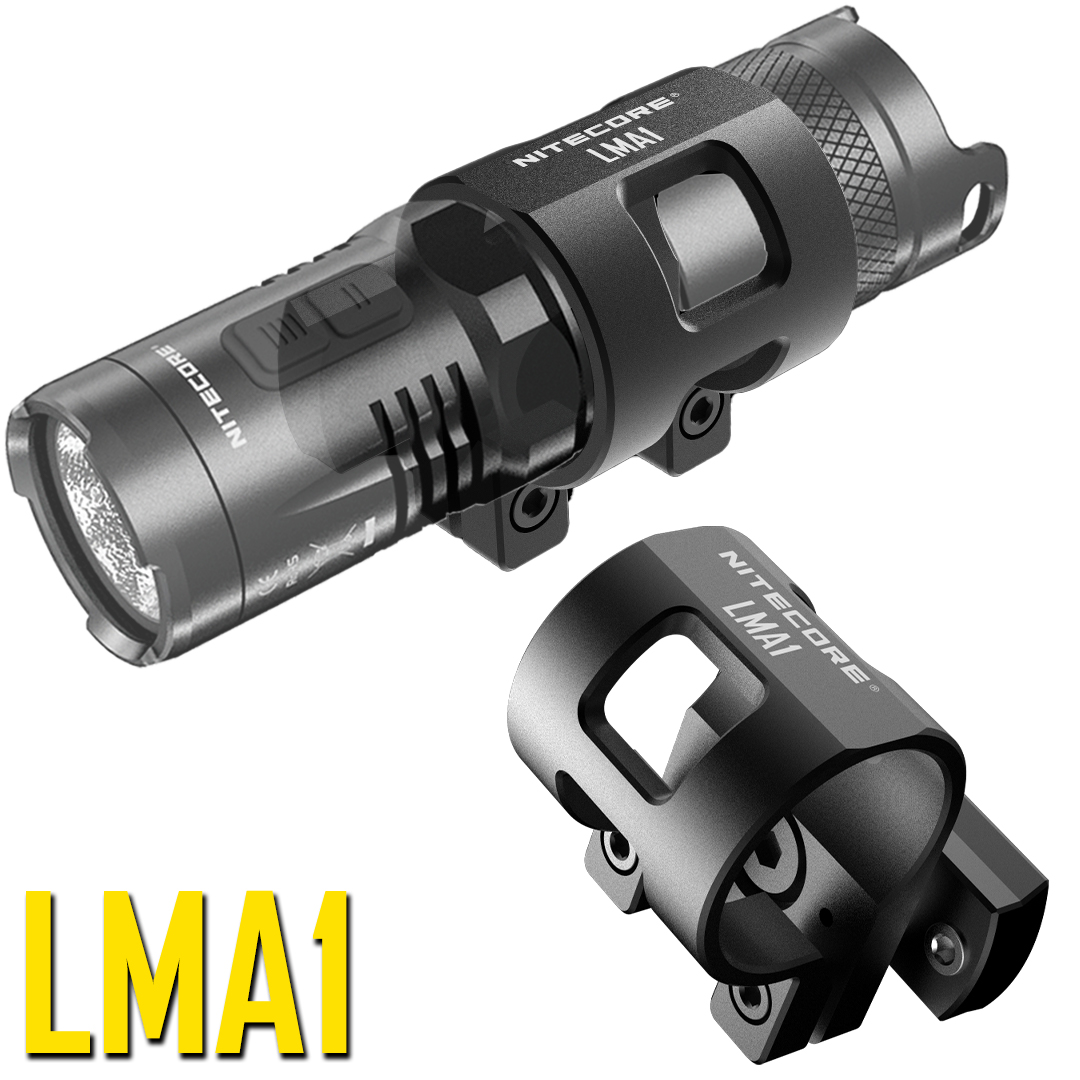 NITECORE LMA1
The Nitecore LMA1 flashlight helmet mount was designed to mount any 1" diameter body flashlights to Ops-Core ARC Rails. The mount is 360° rotatable and can adjust lighting in 8 directions. It is by far the most compact arc rail attachment for flashlights possible plus it looks stylish to boot. It also gives you the option of attaching whatever flashlight you choose, allowing for an adaptive response.

NITECORE HRM2
The Nitecore HRM2 helmet mount is designed to mount any 1'' diameter body flashlight onto helmet rims or any other hard fixed surfaces under 0.5'' in thickness. No need for a fancy arc rail, or any special slot. Think of it as a clamp for your flashlight. The mount has a ball-and-socket joint that can rotate the mounted light a full 360° while providing up to 15° of pivot in three dimensions. The light weight polycarbonate build is a must have low tech solution for helmet lighting.