"Do not go where the path may lead, go instead where there is no path and leave a trail."
– Ralph Waldo Emerson
As an increasing number of individuals seek the great outdoors to escape the drudgery that is self-imposed isolation. This holiday season if you are new to the art of bushcraft, camping, backpacking, hiking, or exploring, might as well do it in style.
Behold, a rectitudinous compilation of headlamps, powerbanks, and more.  -Nitecore Store Holiday Gift Guide 2020 – Outdoor and Camping
Powerbanks for the Great Outdoors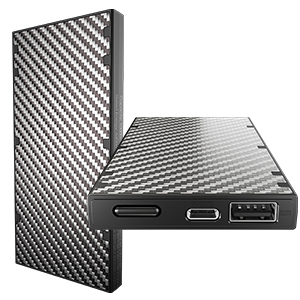 Why you'll like it: The NB10000 is a list of superlatives wrapped in 21st century technology. It is the slimmest, most lightweight, and compact 10,000mAh powerbank encased in a carbon-fiber frame and panels. Dual USB/USB-C dual QC output ports allow you to fast charge two devices at once with maximum compatibility with all your electronic equipment. The carbon fiber case makes the NB10000 highly resistant to puncture, abrasion, and impact. Additionally the NB10k is IPX5 rated water resistant, and comes with a slew of internal safeguards that protect your electronics.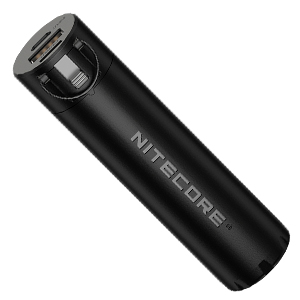 Why you'll like it: The Nitecore NPB1 power bank is your ideal power solution for outdoor activities and everyday carry. IP68 rated and waterproof up to 2m, with 1m of drop resistance, NPB1 can take a splash or an accidental drop when you are running, hiking, trekking or kayaking. Carry the NPB1 with confidence, no matter where you go. The NPB1 can quickly charge almost any device on the go with QC 3.0 support and 18 W of max output. Never get caught off guard with a dead power pack again, thanks to the touch sensor power display.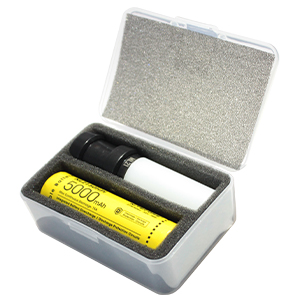 Why you'll like it: Do you have a bug-out bag or an emergency kit? The NITECORE 21700 Intelligent Battery System is the perfect 3–in-1 light, battery and charger solution as an EDC item or a part of a survival kit. The kit comes with a NITECORE NL2150HPi 5000mAh rechargeable 21700 battery, a magnetic high CRI flashlight lantern ML21, and a magnetic dual function power charger MPB21. All of these items fit neatly packed in a hardshell case, perfect for safe storage and everyday carry, or as an accessory for the NITECORE i4000R tactical flashlight.
Headlamps for the Great Outdoors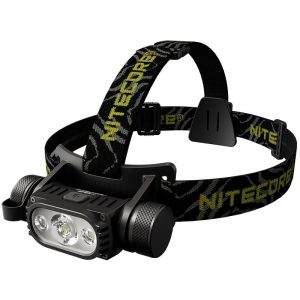 Why you'll like it: The Nitecore HC65 v2 headlamp outputs a bright 1750 lumen, reaching up to 180 yards. Its 100° degree wide angle flood beam covers your entire field of vision. The HC65 v2 retains the auxiliary red light for hunting, insect repelling, or low light tactics – as well as the high cri secondary LED for low light reading, and color rendering. This makes the HC65 v2 an ideal headlamp for camping, running, trekking, biking, or any outdoor activities.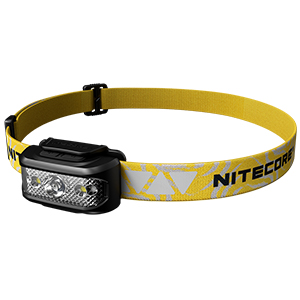 Why you'll like it: If ever there was a headlamp designed for runners and joggers, the NU17 is it. The 180 degree, wide angle beam provides a flood of pathway lighting so you can safely see and be seen on your evening jog. At only 1.65 oz, the NU17 is one of our smallest headlamps so you can wear it comfortably for hours on end. Complete with a built-in battery and USB charging, the NU17 is a complete package right out of the box.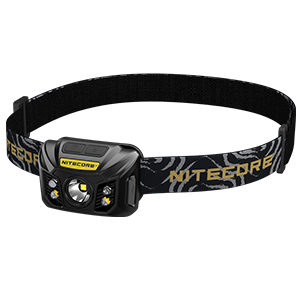 Why you'll like it: When you want a little more power than the NU17 or NU25, the NU32 is the next step up. Providing a bright, 550 lumen output while still retaining a footprint that fits comfortably in the palm of your hand, the NU32 is a favorite for camping, hunting, caving and so much more.
Lanterns for the Great Outdoors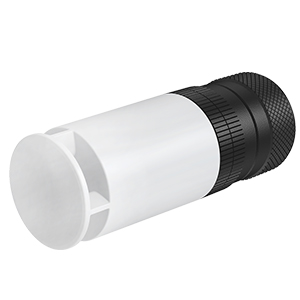 Why you'll like it: The Nitecore NWE30 is an electronic whistle and beacon designed for outdoor emergency situations. It's 120dB output is louder than heavy traffic, and can be heard from any angle thanks to its omnidirectional design. At just 2.6 inch long, an inch diameter, and a weight of 1.2oz, NWE30 is ultra compact and lightweight. There's no reason not to keep it with you hunting, camping, backpacking or on any other outdoor adventure.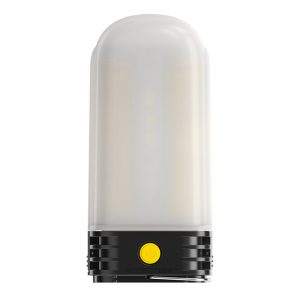 Why you'll like it: The LR60 is jam-packed with features that make it an instant favorite. Choose from several directional output settings to control exactly where your lights go while a convenient hanging loop and magnetic base let you position the lantern wherever you need it most. Best of all the LR60 can be used as a powerbank to charge your other devices.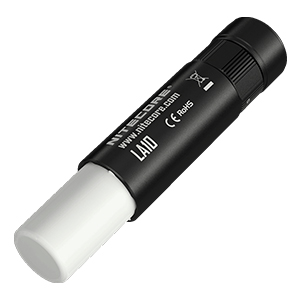 Why you'll like it: The Nitecore LA10 is an innovative camping light that is so incredibly compact, it weighs only 2 oz. after battery installation. Despite it's petite size, this light packs an impressive 135 lumens of brightness and up to 11 yards of illumination. With a lanyard for hanging, a magnetized tailcap, and a retractable diffuser for compact transportation and storage, this light is the perfect addition to your camping gear!
Flashlights for the Great Outdoors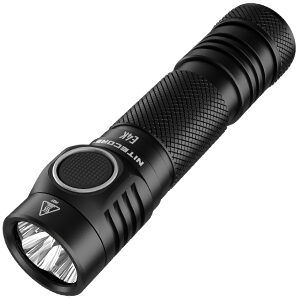 Why you'll like it: NITECORE E4K is the most powerful EDC flashlight you ever had. Weighing in at only 2.82 ounces and measuring less than 5 inches in length, the E4K radiates 4400 lumen for up to 230 yards. The light's compact ultra lightweight design allows for a comfortable grip in hand. Paired with the included fast charging USB-C rechargeable 5000mAh NL2150HPR battery, this light can run for up to 30 days on ultralow mode, ensuring you have enough light for any activity. Use the included USB-C charging cable to charge the battery.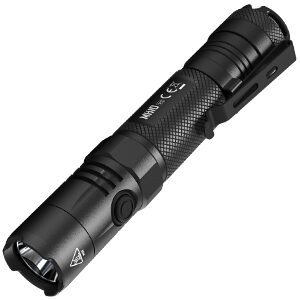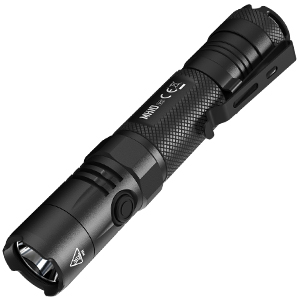 Why you'll like it: MH10 v2 is a dependable workhorse with included 4000mAh 21700 battery and a USB-C fast charging port. The 1200 lumen output at 220 yards of throw is a perfect balance for using on the move. The MH10 v2 runs up to 62 days on low mode, making it a fantastic emergency light. At just over six inches in overall length, it remains a solid choice as a duty light or EDC flashlight with the included durable hard holster, pocket clip and lanyard.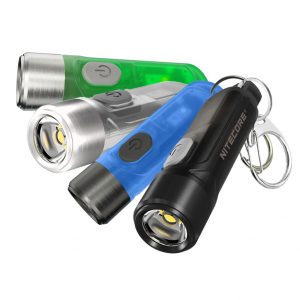 Why you'll like it: The NITECORE TIKI puts the power of 300 lumens with a reach of 77 yards at your fingertips with the click of one button. Weighing about 0.42 ounces, this ultra lightweight mini keychain light has a user-friendly interface. Made from durable PC materials with a stainless steel alloy head, the TIKI boasts an IP66 rating, ensuring that this little guy can be used in any weather condition. The TIKI comes in 3 variations with different auxiliary LEDs for every outdoor situation.