Spring is right around the corner, and if you're like us, you're just itching to get outside and explore. Get ready to run, bike, skate and hike your way through the rest of 2019 with NU Series headlamps designed to keep the fun going long after the sun goes down.
Lightweight, minimalist body
NITECORE designed the NU series of headlamps to meet the demands of those whose day doesn't stop when the sun goes down. From running and jogging to backpacking and caving, all of the NU headlamps are built to be lightweight and minimal — without sacrificing power and runtime.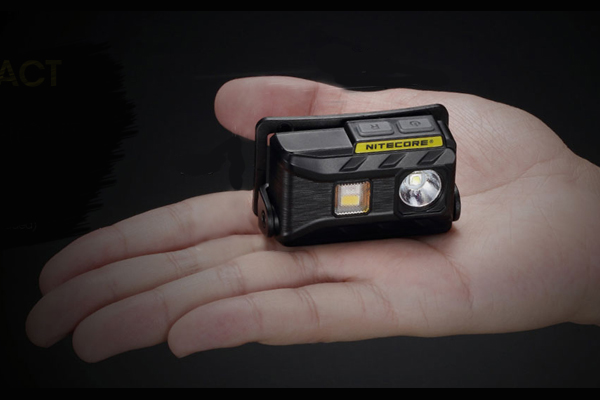 Built-in li-ion battery
Part of the secret behind the lightweight footprint of the NU series is the use of long-lasting internal li-ion batteries. Not only does this keep the weight of the headlamp to a minimum, but you won't have to worry about external chargers and removable batteries — all things that can quickly become cumbersome.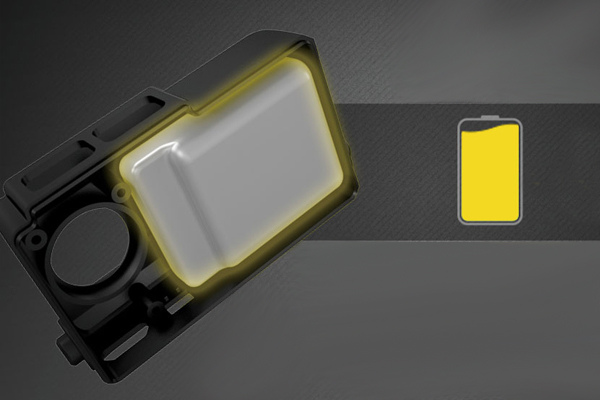 USB rechargeable with power indicator
Keeping your NU headlamp powered is as simple as packing a USB charging cable like most smartphones use and access to a USB power source such as a wall adapter, power bank or solar panel.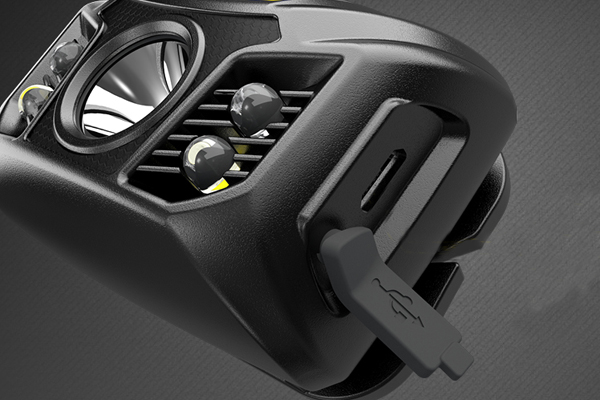 NITECORE NU Headlamps Up Close
NU05 Headlamp Mate
Best for:Cycling/biking, hiking, running/jogging, caving
The NITECORE NU05 was designed to compliment your existing headlamp by giving you the ability to boost your visibility with a red or white light on the back of your headband. This rechargeable headlamp mate gives you five outputs to choose from (steady white, red – slow blink, red – fast blink, white – slow blink, and red power indicator), and works best as a location beacon/signal. That said, in a pinch, the NU05 can even be used as your main light.
The NU05 comes in two version – a simple edition which includes the headlamp only or as a kit which includes a headband, bike mount and charging cable.
NU20 Headlamp
Best for:Running/jogging, skateboarding, cycling/biking, ultramarathoning
If you plan to use your headlamp mostly for pathway illumination — activities like running and jogging — and don't need some of the bells and whistles of more expensive headlamps, you'll love the NU20. A CREE XP-G2 S3 LED is behind a 360 lumen, wide-angle beam that can easily be adjusted up and down to cover your entire field of view.
NU25 Headlamp
Best for:Backpacking, ultralight camping, climbing
If you're looking to keep your gear weight down without sacrificing power, the NU25 strikes the perfect balance between build and performance. The body of the NU25 itself weighs a mere 0.99 ounces while the inclusion of a 360 lumen white output, secondary red output, and secondary high CRI output give you lighting options to cover illuminate any situation.
NU32 Headlamp
Best for: Camping, boating, caving, mountaineering
This last headlamp takes the same functionality and portability in the NU25 headlamp and kicks it up a notch to make the most powerful headlamp in the NU series. The NU32 relies on a CREE XP-G3 S3 LED to produce 550 lumens of light on Turbo while offering similar secondary options as the NU25. The other big advantage of the NU32 is in the larger battery – more than twice the capacity as the NU25!
Tips for Staying Safe at Night
Cycling, running, hiking, backpacking … no matter what activity gets you going, a few simple precautions will keep you safe when your adventures go long into the night.
Wear reflective clothing / avoid dark colors:

Make sure you can be seen by oncoming traffic and are easily locatible by others in your group with reflective and light-colored clothing.

Remember there is safety in numbers:

Include a partner or group on your next run, hike or adventure and relax knowing you're not alone. If you do have to venture out solo, make sure someone knows where you plan to go and what time to expect your return.

Wear a brimmed cap to keep branches/brush out of your face:

Trail running, hiking and other night adventures will benefit from a brimmed cap (like a baseball cap) which will keep branches and other brush from hitting your face when the trail gets rough.

Leave the earbuds and headphones at home:

With your sense of sight diminished at night, you'll want to take full advantage of your other four. This means no music to distract you and make it difficult to hear others coming up behind you.

Runners, always run against traffic:

Although cyclists are typically advised to ride with traffic, runners will want to stick to the left side of the road (in the U.S.). Running against traffic means you can see cars coming your way and, if need be, jump out of the way quicker.

Wear a headlamp for visibility:

Of course, one of the best ways to stay safe at night is to wear a headlamp to not only make it easier for you to see, but for others to see and locate you as well.