Key Takeaways on Finding the Best Flashlight
There are 5 basic groups for handheld flashlights.
Headlamps are a great option when you need your hands free.
Lanterns offer a soft diffused light and great for sharing light with others.
Finding the best flashlight depends on your situation and your needs.
The Best Flashlight, Headlamp, and Lantern?
Modern flashlights come in a variety of styles and shapes, and they often include so many more features than just on/off -- each with specific applications in mind. If you're not a seasoned lighting expert, these choices may seem daunting, but the good news is we've taken all the guesswork out of it for you. Keep reading for our detailed guide on picking the best flashlight, headlamp, or lantern for any task.
Popular Types of Flashlights
Even within the category of "flashlights" -- a portable, handheld source of light --, there are a number of options to consider when searching for the best flashlight. We came up with 5 basic groups for what you'll find available today:
Basic handheld flashlights
This is the flashlight you're most likely familiar with. The more budget-friendly options feature a simplified user interface and won't have as many of the bells and whistles as more expensive models, however, the easy controls and minimal modes make these the best flashlight you can share with children.
When it comes to the top end of basic handheld flashlights, most include special modes for signaling and offer different accessibility options which are great for customizing the flashlight to your desires.
Best used for: Household use, emergency backup, camping
Our top picks: NITECORE EC22, NITECORE MH12GTS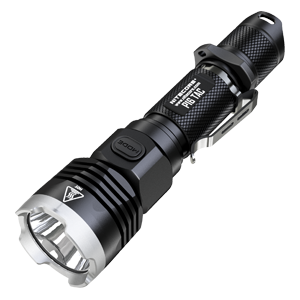 Tactical flashlights
Tactical flashlights are designed for self-defense, emergency, and survival situations. The body is compact enough to be held in one hand and will include a tail switch for one-handed use while in an overhand grip. Not only will a tactical flashlight produce a bright, focused beam, but it will typically include special modes such as Strobe, SOS, and Emergency Beacon for disorienting attackers and emergency signaling. These flashlights often feature a crenulated or aggressive strike bezel which can be used to break glass or a last-ditch measure for defense. A well-built tactical flashlight will also include enhanced internal shock resistance to withstand strong impact and recoil when mounted on a weapon.
Best used for: Law enforcement, hunting, survival, emergency preparation
Our top picks: NITECORE MH27UV, NITECORE P12GTS, NITECORE 20i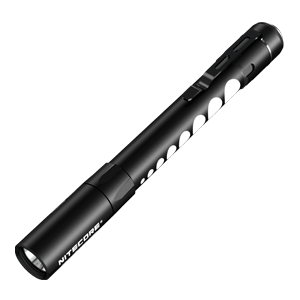 Pen light or stylus flashlights
Slim and designed to be carried in your pocket, pen lights or stylus flashlights are exactly as their name describes. Usually powered by AA or AAA batteries, pen lights emit a low lumen output (most max out around 300 lumens) that's plenty useful for up-close tasks and reading without being overpowering. Some pen lights are also expressly designed for pupil examination and are safe for the human eye. This is the best flashlight for someone who needs a low light output often.
Best used for: Everyday carry, professional use
Our top picks: NITECORE MT06MD, NITECORE MT20A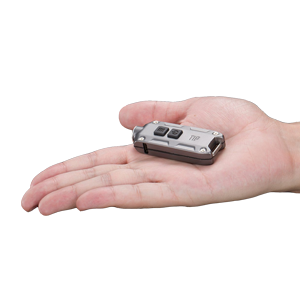 Keychain & EDC flashlights
The idea is to always be prepared, and keychain or everyday carry (edc) flashlights are built with this principle in mind. Small and lightweight, everyday carry flashlights can be comfortably carried in your pocket and/or keychain. Much like pen lights, edc flashlights emit a moderate amount of light with minimal modes to keep things simple. A final consideration when looking at everyday carry flashlights is the battery. This is the best flashlight for someone who will be using it frequently. With that in mind, it's important to consider how easily replace or recharge the batteries. Many EDC style lights either include integrated charging or use easily sourced non-rechargeable batteries.
Best used for: Everyday carry, safety, emergency backup, travel
Our top picks: NITECORE TIP2, NITECORE TINI, NITECORE MT10C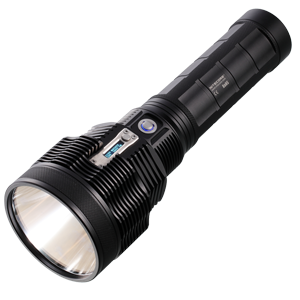 Thrower and high-performance flashlights
It's all about getting the maximum brightness and distance from these flashlights. Brightness is controlled mostly by the battery and LED while throw distance is largely determined by the shape and size of the reflector. When combined, the result is a powerful flashlight capable of illuminating over long distances -- over 1000 yards on some of the top models. Size is often a secondary concern for these types of flashlights, although new innovations continue to push the brightness/throw distance possibilities brighter and farther in smaller packages. Many of these flashlights fall into the category of lights known as "soda can flashlights," referred to as such because of the battery base which is roughly the same size as a pop can.
Best used for: Search & rescue, photography, worksites, boating, camping
Our top picks: NITECORE Concept 2, NITECORE TM28, NITECORE TM10K
Popular Types of Headlamps
As you can see, there's more than meets the eye when it comes to flashlights. But what about times when you need your hands free? This is where headlamps reign supreme. Although there aren't nearly as many styles of headlamps as there are flashlights, you still have some options. There are three basic types of headlamps: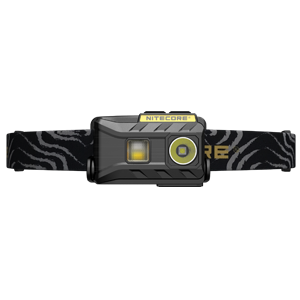 Compact Headlamps
Aiming for supreme comfort, these headlamps are usually constructed from lightweight materials such as plastic and have the smallest bodies available. Many feature shallow reflectors and are designed to create a wide beam that can illuminate large areas directly in front of the wearer. Output usually caps out around 400-500 lumens, and more advanced mini headlamps will include secondary features such as red light and special blinking modes. Compact headlamps frequently use an internal battery to keep weight down and use an integrated micro-USB charging port for convenient powering.
Best used for: Running, jogging, cycling, camping, home repair, modeling/crafting
Our top picks: NITECORE NU25, NITECORE NU32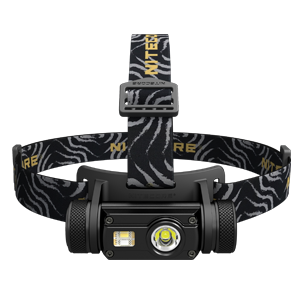 Full-size headlamps
Full-size headlamps, as the name implies, are the big brother to the compact headlamps mentioned above. These headlamps have much brighter outputs, reaching into the 1000 lumen mark and beyond. Most full-size headlamps have a removable battery and as a result, offer run times much longer than compact headlamps. To offset the added weight, some of the more powerful full-size headlamps running on 2x 18650 batteries shift the weight to a pack which can be clipped to your belt.
Best used for: Industrial/professional use, camping, hunting, caving, fishing
Our top picks: NITECORE HC65, NITECORE HC70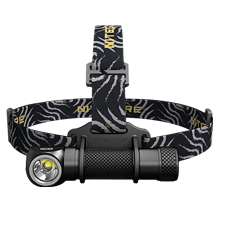 L-shape headlamps
L-shape headlamps are popular for the balance they strike between performance and size as well as their double-duty functionality. These headlamps are usually capable of reaching the higher outputs of a full-size headlamp but maintain a slim profile that can be worn comfortably for hours on end. By shifting the LED bezel from the end of the body tube to the side, these headlamps can also quickly be converted from a headlamp to a handheld torch to give you a truly multi-functional tool.
Best used for: Camping, emergency preparedness, cycling, household repairs
Our top picks: NITECORE HC33
Popular Types of Lanterns
Nothing beats the soft, diffused glow of a lantern when it comes to even, all-purpose lighting. If you need your hands free and want to share the light with others, a lantern is what you need. Long gone are the days of the traditional fuel-burning lantern which was bulky and potentially dangerous. Nowadays, there are plenty of options for compact, battery-powered lanterns. These 2 styles are the most popular available: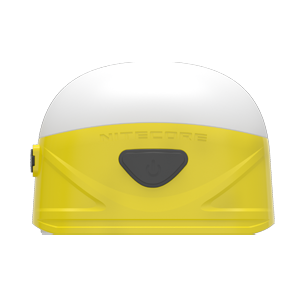 Dome lanterns
These mini lanterns are recognizable by the plastic dome diffuser they use to produce soft, 360° lighting. Usually no bigger than palm-size, dome lanterns frequently use a built-in internal battery and micro-USB charging port for weight and convenience. The better dome lanterns on the market will also integrate some type of hanging loop and/or magnetic base for hands-free positioning.
Best used for: Camping, RVs, boats, emergency preparedness, household use
Our top picks: NITECORE LA30, NITECORE LR10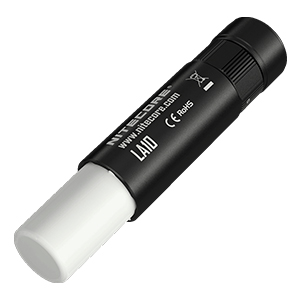 Lipstick lanterns
Unique to the NITECORE lantern series, lipstick lanterns have a retractable diffuser which "twists" for storage during travel. By hiding the diffuser, these lanterns are ultra-compact and ideal for travel.
Best used for: Camping, everyday carry, emergency preparedness, household use
Our top picks: NITECORE LA10, NITECORE LR12