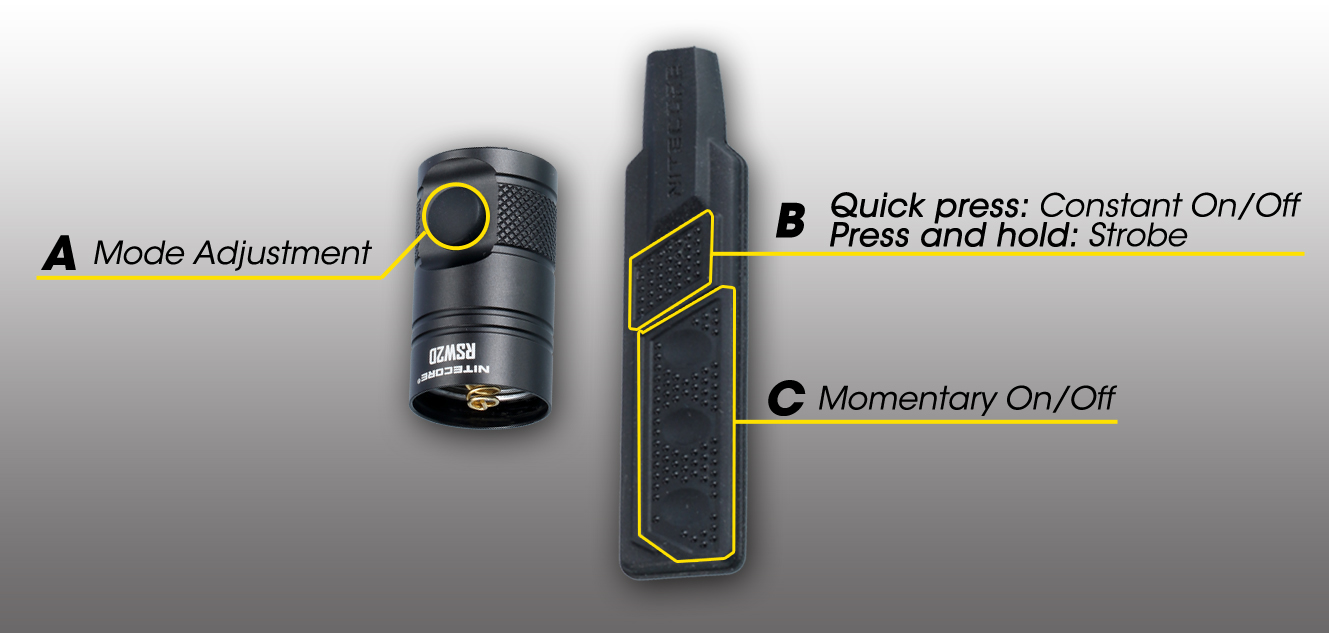 Three control areas provide all the functionality you need to operate your flashlight remotely.
A: Use this button to adjust your brightness output. Press and hold to cycle through levels.
B: Quick press this area to access steady output. Press again to turn your light off. Need to access Strobe? Press and hold this area to directly access Strobe.
C: Squeeze and hold for momentary output. Release to turn your light off.
Complete Kits Available
Grab everything you need for weapon mounting with two tactical kits available for both the NITECORE MH12GTS and MH25GTS flashlight. With two weapon mounts to choose from (offset rail or GM02 rail mounts), these kits are designed to get you up and running in no time on most rifles and long guns.
NITECORE RSW2D Pressure Switch Photo Gallery