When it comes to flashlights that can take a licking and keep on ticking, NITECORE boasts some of the toughest torches around. From drops and bumps to handling the recoil of gunfire, our flashlights are built for people who rely on their gear 365 days a year.
If you're interested in weapon mounting your NITECORE flashlight or researching what options exist, this blog will bring you up to speed on everything you need to know to get going.
What makes for a good weapon mounted flashlight?
So what makes a "good" weapon mountable flashlight? The good news here is that a vast majority of NITECORE flashlights, especially any of our hunting flashlights, can be mounted on your firearm with relative ease.
Internal shock resistance
One of the biggest issues with weapon mounting a flashlight is maintaining a solid battery connection during recoil. The result is a light that flickers, or worse, goes out completely.
All of our flashlights are built to withstand the rigors of daily use, but several NITECORE lights go above and beyond to ensure your light won't fail at a critical moment. Flashlights like the P12GTS and MH12GTS mitigate the heavy impact from weapon fire with a double layer body tube and spring resistance in the tail and head of the flashlight to ensure a proper connection under all conditions.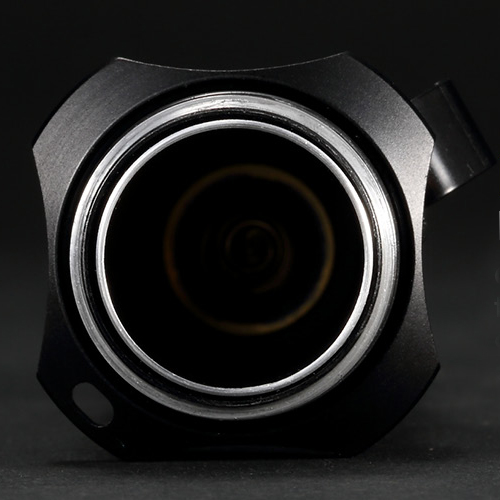 Powerful, focused output
Next you'll want to consider the type of output you'd like from your weapon mounted flashlight. Whether you're hunting or patrolling, in general, you'll want to look for a flashlight with a very bright and focused beam.
Anything capable of 1000 lumens is generally a good place to start, but if you're really looking to crank it up, look for some of our throw flashlights like the P30 and MH25GTS which can cover some serious distance. These flashlights have a very hot center that is ideal for spotting targets.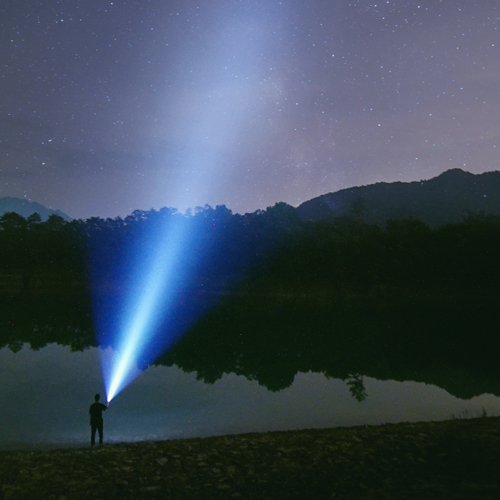 Tactical-style tail cap
Once your flashlight is mounted, your hands are likely to be busy elsewhere. It's not that you can't weapon mount a side control flashlight, but we think you'll be a lot happier with a tactical-style tail cap that offers on/off capability from the rear of the flashlight. This also gives you the choice to use a pressure switch so you can place a trigger wherever is most comfortable for you.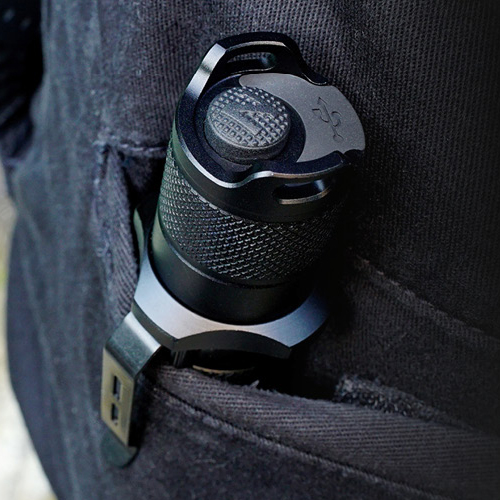 Compact size
A final consideration is for how slim you need your setup to be. Flashlights like the MT42 and MH40GTR boast some of the longest throw distances, but these torches come with added size and weight that may not be preferable for home defense or discreet carry. Sticking with a model featuring a 1" body throughout will keep your setup lightweight while still providing a powerful beam you can rely on.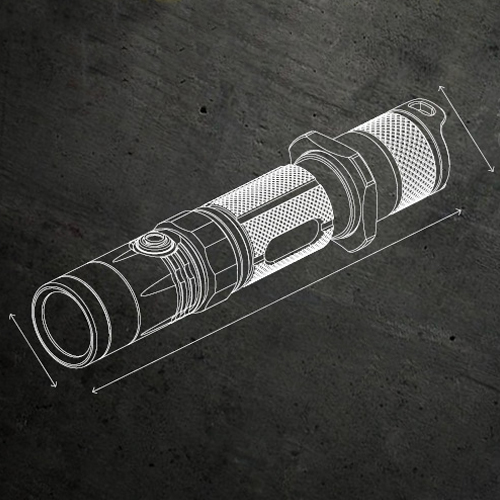 NITECORE Flashlight Mounting Options
Which mount is right for you is going to be largely a matter of your firearm and preferred set up. Fortunately, we offer a wide range of choices with something sure to suit your needs.
One thing you'll want to keep in mind is how often you'll need to install your flashlight on your firearm: Are you looking for a dedicated flashlight for your rifle? Do you plan to do double duty and hand carry your flashlight from time to time? Will there be times when you need to quickly remove your flashlight? Depending on your answers, you'll want to look at one of these solutions:
For an always mounted option:

Since you won't be removing your flashlight frequently, we recommend an option that uses hex/allen bolts to attach to your firearm. You'll be able to really tighten the bolts (or add a few drops of Loctite) and ensure your flashlight won't move around from heavy recoil.

If you'll occasionally want to remove your flashlight: Look for a mount option that doesn't require tools to remove either the flashlight from the mount or the mount from the firearm. Options like our Offset rail mount can be removed from your rail via a thumb screw while the flashlight remains secured by allen bolts. Our high clearance scope mount goes a step further and uses a hand screw that removes the mount completely from both the flashlight and scope in one move.
For the fastest install/removal: In this situation, magnetic mounts like the GM02M are the answer. No extra tools needed here as the magnetic body seamlessly snaps onto your existing rail or barrel while a thumb screw clamp lets you quickly remove your flashlight.
Which Switch is Which? NITECORE Pressure Switches
Many of our tactical and everyday carry flashlights are compatible with one of NITECORE's two pressure switches. Make sure you grab the correct one for your model!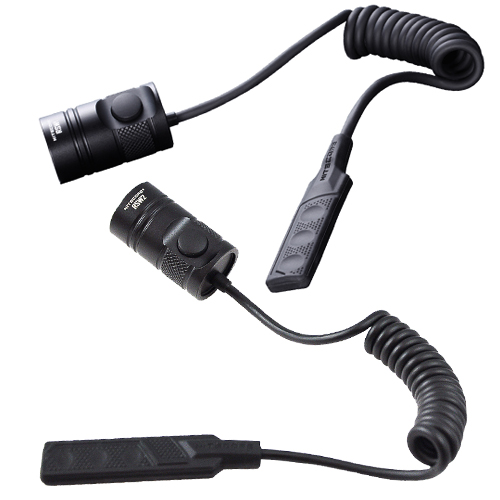 RSW1: Compatible with all NITECORE flashlights featuring a 1" tail cap with a single tail cap button. This includes best selling models like the P12GTS, MH12GTS and MH27UV.
RSW2: Some NITECORE flashlights like the P10 and P20 have a secondary paddle switch on the tail cap which offers direct access to Strobe mode. If this is your flashlight, the RSW2 pressure switch is for you.
Best Flashlights for Weapon Mounting