What makes the best rechargeable flashlights?
Charge speed is an important factor to consider. Faster speeds means less down time for your rechargeable flashlights
Rechargeable flashlights without integrated batteries tend to offer multiple power options and allow you more flexibility.
The best rechargeable flashlight is going to keep power discharge to a minimum, so it will be there when you need it
USB rechargeable flashlights have nearly universal charging compatibility. Plus the cords are cheap and easy to replace!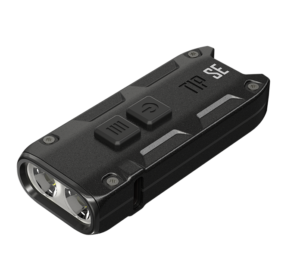 Best Small Rechargeable Flashlight
The NITECORE TIP SE is our best rechargeable flashlight of our keychain line. The much-anticipated follow-up to the popular TIP keychain light boasts some impressive upgrades. The max output is boosted to 700 lumens, thanks to dual LEDS, giving you the power of a full-size flashlight in surprisingly small package. NITECORE also added a USB-C charging port, for lighting fast charging. The TIP SE comes with a removable pocket clip, key ring so you can find your preferred way to carry this incredible little light.
Discover why we call this the best rechargeable flashlight in the keychain line!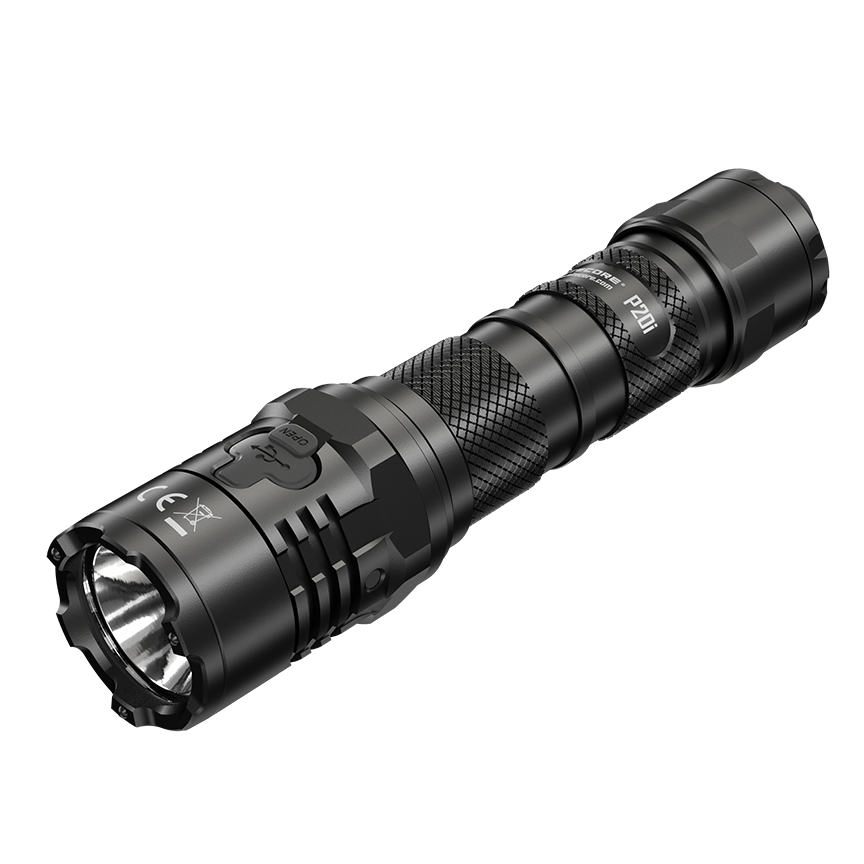 Best Rechargeable Tactical Flashlight
For your tactical needs, the NITECORE P20i rechargeable flashlight is what we recommend to customers looking for work or duty lights. The P20i has a max output of 1800 lumens with an impressive 375 yards of throw! It charges quickly through the built in USB-C port. With a tactical tail switch and instant strove function, it is simple and intuitive to operate. It's compact enough to be carried in your pocket or with the included hard holster. With impact resistance and waterproofing, the P20i is an excellent choice for security professionals, law enforcement, or just as an every day carry.
Discover why we call this the best rechargeable flashlight in the tactical line!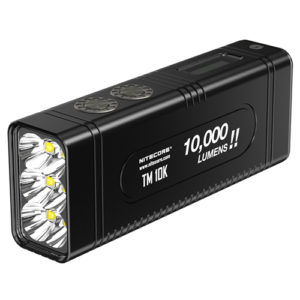 Brightest Rechargeable Flashlight
If  having the brightest output is your top concern for your rechargeable flashlights, look no further than the NITECORE TM10K super bright rechargeable flashlight. Reaching an intensely bright 10,000 lumens with 315 yards of throw.  A built in LED screen provides data like output, temperature, battery status and more! The TM10K is the brightest rechargeable flashlight made by NITECORE and features ultra fast USB-C charging. The 4800 mHa built in battery has a max run time of 200 hours!
Discover why we call this the best rechargeable flashlight in the Tiny Monster line!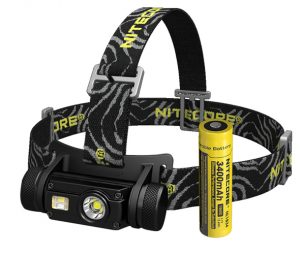 Best Rechargeable Headlamp
Ever since its release, the NITECORE HC65 rechargeable headlamp has been one of our favorite products for anyone looking for hands-free lighting. This 1000 lumen, rechargeable headlamp gives you the choice between white, red and high CRI outputs and offers one of the easiest to use interfaces around. It has the advantage of being compatible with even non-rechargeable batteries if you need them in a pinch. Impact resistance and waterproofing make this a great rechargeable flashlight for hiking, running, or camping.
Discover why we call this the best rechargeable flashlight in the headlamp line!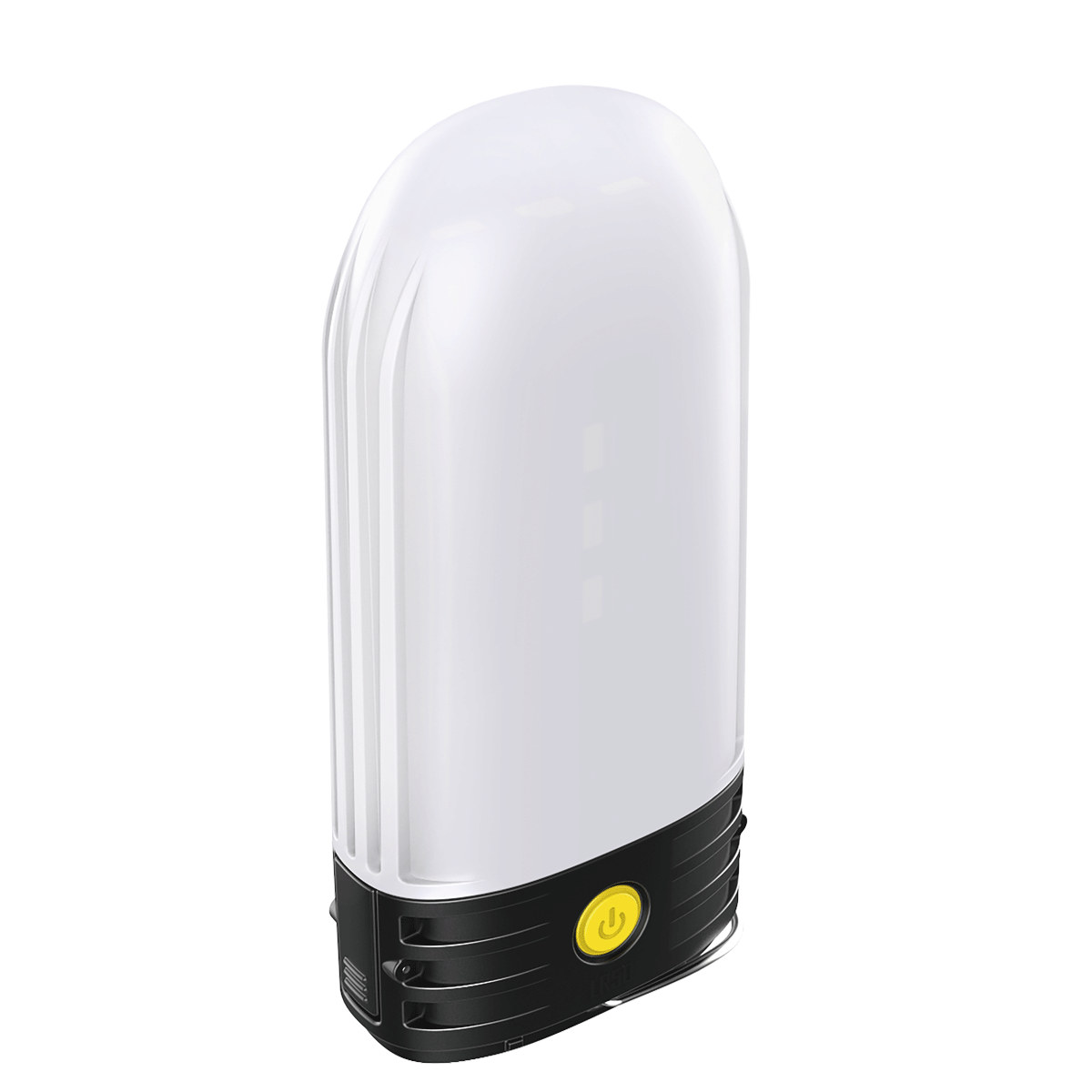 Best Rechargeable Lantern
If you're looking for something more hands off than a traditional rechargeable flashlight, the NITECORE LR50 rechargeable lantern is our go-to. This 250 lumen lantern uses two rechargeable 18650 batteries for up to 100 hours of run time, plus it doubles as a power bank! Bring it on your next camping trip to provide ample light and to charge any USB device. The magnetic base makes it easy to hang from a tent pole and high CRI provides natural light, making it an essential part of your camping pack.
Discover why we call this the best rechargeable flashlight in the lantern line!