"What makes a good EDC flashlight?"
With a wide range of flashlights available these days marketed as everyday carry flashlights, you may find yourself wondering what makes the difference between a good and bad EDC flashlight. Have no fear, we're here to help.
Although personal preferences run the gamut, there are some things the better everyday carry flashlights have in common. We've put together our list of 5 things to look for in a good EDC flashlight to help you navigate the jungle of options.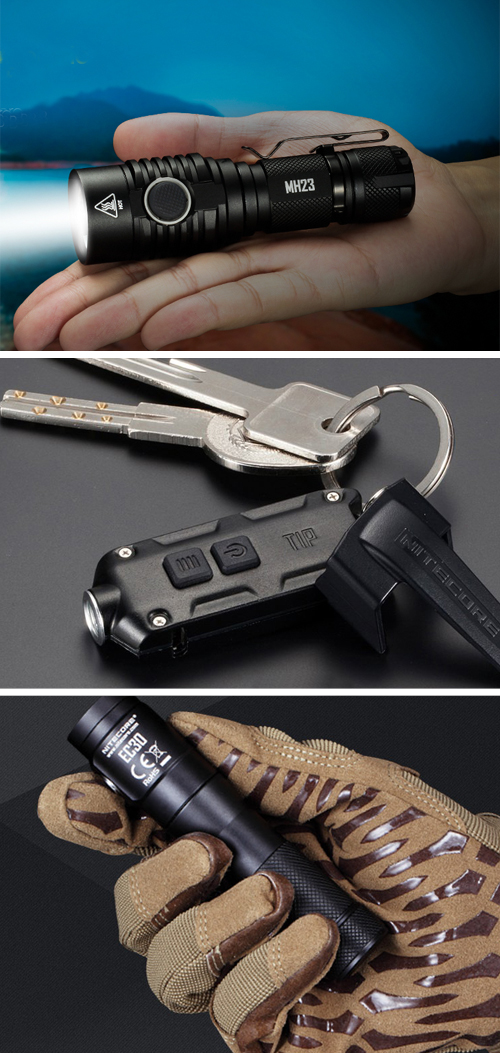 Feature #1: Keep it compact
When it comes to everyday carry flashlights, small and compact is best. If you're going to carry your torch with you day in and day out, you want it to be something you can keep in your pocket, bag or keychain and access easily. Otherwise, what's the point?
That said, small is subjective. You want to aim for flashlight that fits comfortably in your palm and has buttons you can easily press. For those of you with larger hands, super small keychain flashlights like the NITECORE TINI may not be for you, but slightly larger flashlights like the TIP, TUP, and EC30 will be right up your alley.
The other caveat to remember with size is the impact it has on output and performance. NITECORE has done a lot to maximize the run time on all our flashlights, but eventually to reach certain outputs and runtimes, a larger flashlight is needed. It may take some trial and error for you to find the happy medium between size and performance for your EDC, but it's well worth taking the time in the long run.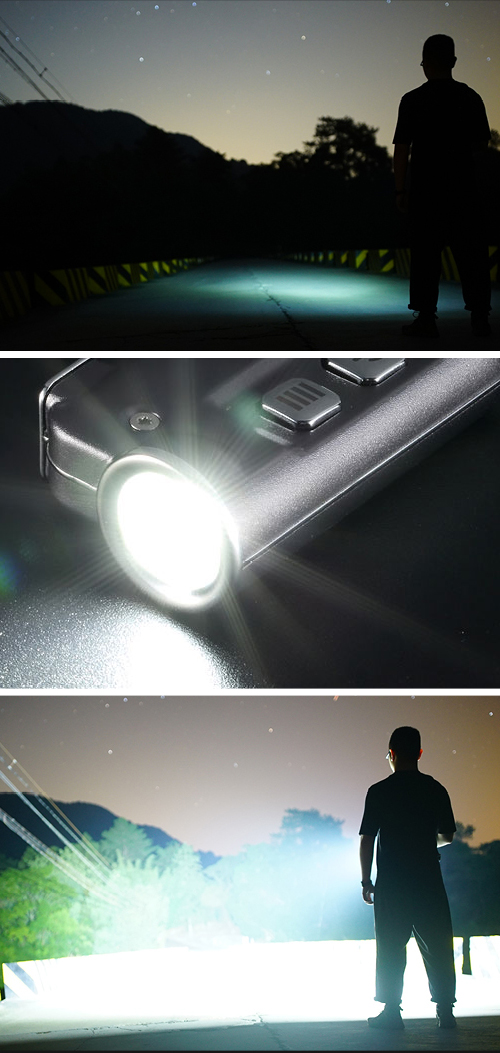 Feature #2: Make sure it's bright enough
This is probably where the biggest variation in personal preference will come in with EDC flashlights. Consider what types of uses you'll be using your flashlight for. If your everyday mostly relies on needing a small boost of light – for example, searching for a dropped item under your desk – you likely don't need the power of a full 1000 lumens. If you're a car mechanic or law enforcement officer, a flashlight that bright might not only be preferable, but necessary.
So how much output is enough? For anything that's up close – within a few yards of your body, you probably only need a few hundred lumens. Options like the TIP, TINI or MT06MD are great these purposes. If larger distances come into play for you frequently, you may want to consider a 1000 lumen or brighter flashlight. Our top picks from this range include the NITECORE EC30 and NITECORE MH12GTS which boast 1800 lumen outputs!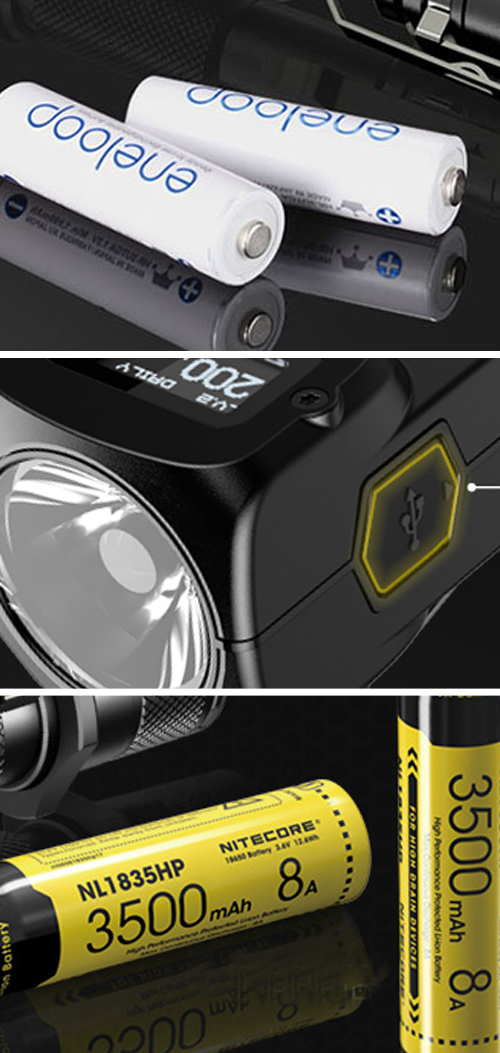 Feature #3: Know your battery source
Following closely on the coattails of output in terms of importance is the battery source. First and foremost, pick a power source you're comfortable with. For some people, this may mean a AA or AAA powered flashlight. Batteries for these flashlights are universally sourceable and require very little maintenance. Some of our favorite AA and AAA lights include the MT06MD and MT20A.
Another great option if you want to keep your EDC simple is built-in rechargeable flashlights. Typically charged via a USB cable, these flashlights allow you recharge at home and on the go. They also help to keep your gear slim as no external charger is needed. If USB charging is your thing, try the TUP or MH23.
Of course, for some people, a more robust battery solution like an 18650 li-ion battery will be the way to go. NITECORE has several bright, compact flashlights perfectly suited for everyday carry and powered by a single 18650 like the EC30 or MH12GTS. If your EDC needs serious power, these are the way to go.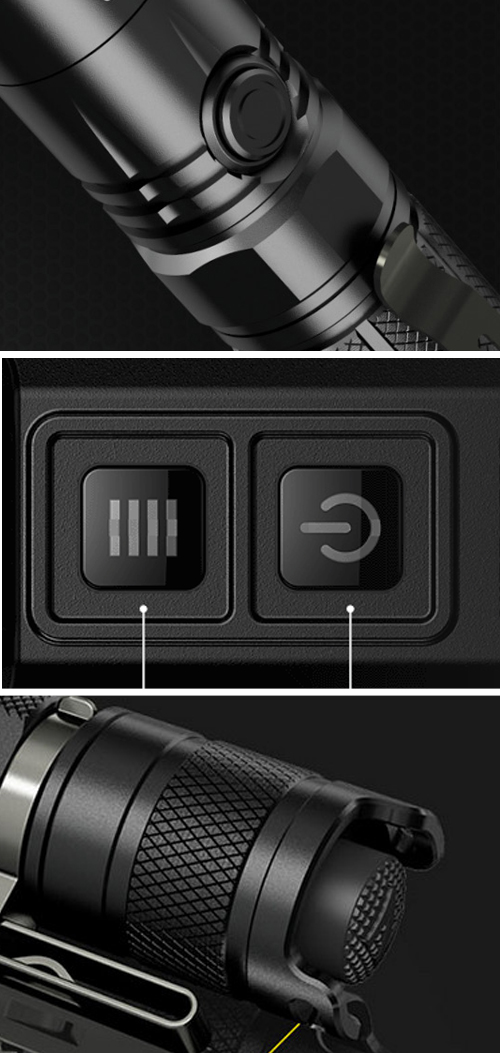 Feature #4: Intuitive controls are king
Anyone who has ever accidentally blinded themselves with a flashlight (raise your hand) will know how frustrating it is to have to fumble around to figure out how to use it. If you want to incorporate a flashlight into your EDC, making sure the controls and interface are something you're comfortable with is most important.
Look for flashlights with good accessibility features like direct access to Turbo or Ultralow as these modes are probably ones you'll use a lot. In the same vein, having a flashlight that will memorize your preferred setting makes it easy to control your flashlights behavior.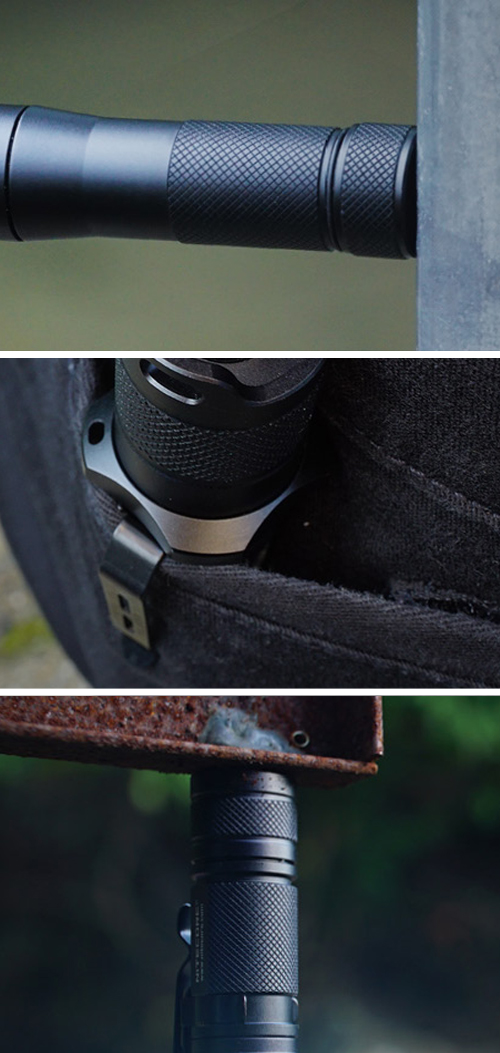 Feature #5: Hands-free & carrying options
If you want a flashlight that goes above and beyond, there are a few bells & whistles you'll find yourself thankful for day in and out. First, look for a good, sturdy pocket clip. This feature lets you not only secure your flashlight in your pocket and bag for carrying, but it gives you a way to position your beam hands-free — trust us, you'll want this. Thankfully, nearly all of our flashlights come with some sort of clip!
The other thing more and more flashlights are incorporating these days is a magnetic tail cap. This is another great way to convert your flashlight into a hands-free light source and comes in especially handy for roadside emergencies. If this sounds like a feature you'd appreciate, try the NITECORE EC30.
Compare Everyday Carry Flashlights